WWE News: Six-Man Tag Match on Raw, WWE Draft on Smackdown, Plus Bayley vs. Banks, Big E vs. Sheamus, More
Next week's episode of WWE Smackdown has a big feel to it because they are advertising three big grudge matches on the show. There are some weeks where WWE might only announce one or two matches in advance, but they are promoting more in part because it's WWE Draft night, part one. Before we get there, WWE is advertising a big six-man tag team match for Monday's Raw as well.
That six-man tag team match on Raw will see WWE Champion Drew McIntyre teaming up with Raw Tag Team Champions The Street Profits against the heel trio of Randy Orton, Dolph Ziggler and Robert Roode, who returned to action last week.
They are also advertising the KO Show talk show hosted by Kevin Owens with Bray Wyatt as the guest.
Also in Raw news, there is good news regarding Angel Garza, who got hurt in a tag team match against The Street Profits at Clash of Champions last Sunday. He's only going to be out of action for two or three weeks. It's not a major injury.
Smackdown Promoting Three Big Matches for Night One of WWE Draft
Next week's Smackdown is a bigger than usual episode because it's night one of the WWE Draft. We still don't know if it's a draft where WWE is destroying both Raw and Smackdown rosters and starting over or just moving over some people. What we do know is they are promoting three big matches that were all advertised on Smackdown last night.
* Bayley will defend the Smackdown Women's Title against Sasha Banks.
Is it too early to do a title match between them? Maybe. I think it's a case of WWE wanting to do a TV match, have a cheap ending where Bayley gets disqualified or counted out. After you do the cheap ending, it's easier to set them up for a Hell in a Cell match on October 25th.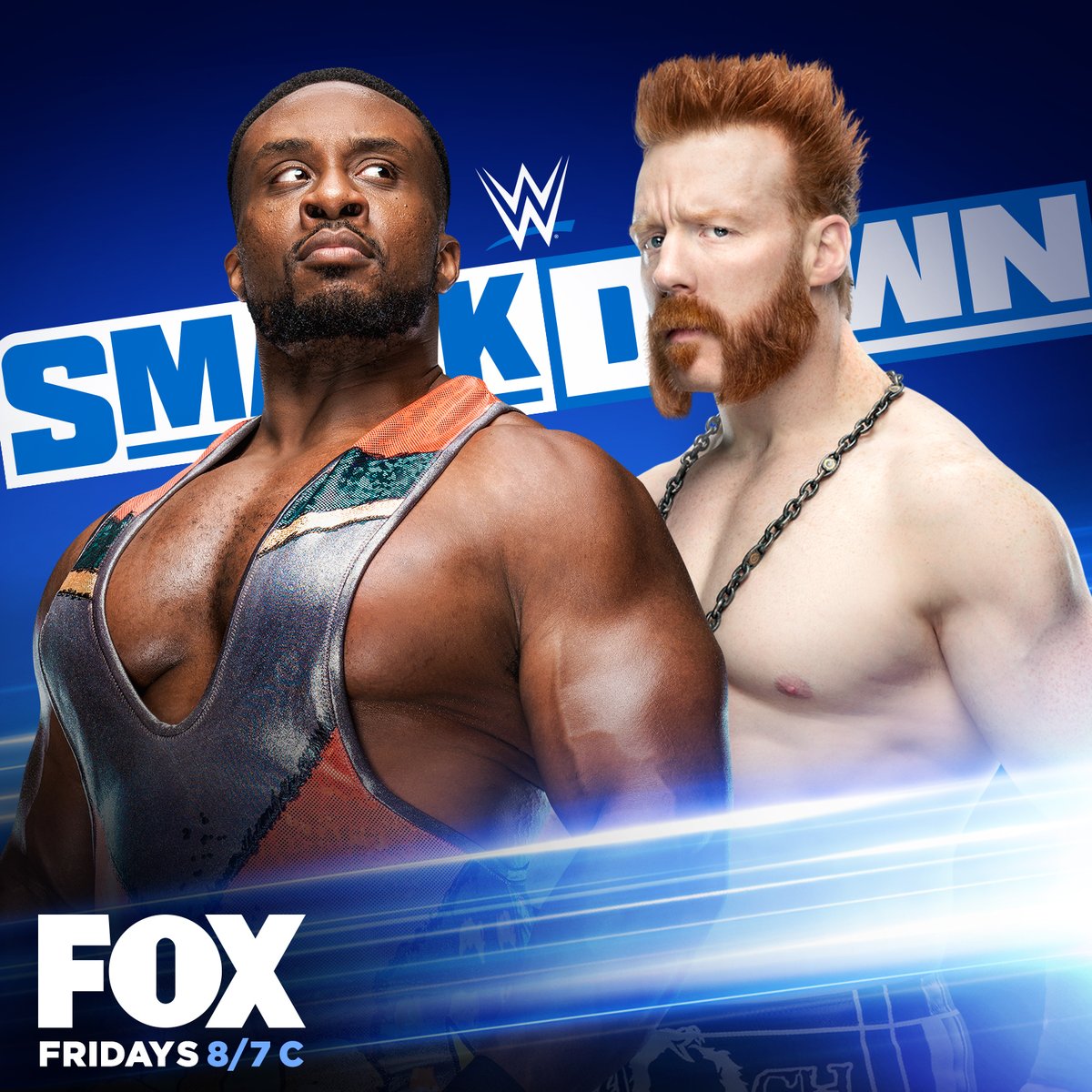 * Big E will face Sheamus in a Falls Count Anywhere Match.
A win for Big E makes sense to put an end to this rivalry. I feel like one of them is going to get moved to Raw as well, so that's why WWE is doing the feud ending style match on Smackdown with the Falls Count Anywhere stipulation. Sheamus to Raw makes sense since he's best friends with Drew McIntyre and I'm sure those guys want to have a rivalry at some point.
* Kevin Owens vs. "The Fiend" Bray Wyatt
It is the first time The Fiend will be in a match on Smackdown, so that makes it feel a bit more special, I guess. That is if you still think The Fiend is a big deal. Since The Fiend rarely loses, it should probably lead to a victory for him.
There is also going to be an Otis segment where he defends himself as a lawyer in the storyline where The Miz and John Morrison are suing him. It's a ridiculous angle, but I guess it might provide some laughs.
That's what WWE is advertising for Raw and Smackdown next week so far. I'll have more of a Raw preview on Monday and then reviews of both shows as usual. Have a great weekend.