WWE: Major Royal Rumble Blu-Ray & DVD Set on the Way
The WWE is reportedly planning a Royal Rumble documentary to be released sometime in 2016 during the road to WrestleMania 32. The documentary will focus on all 28 Royal Rumble events since the show's inception in 1988.
This new documentary will be called "WWE: The True Story of Royal Rumble." It will be released in a two disc Blu-ray set as well as a three disc DVD set. You can expect the format of this set to be similar to that of the "WWE: The True Story of WrestleMania" documentary that was done in 2011.
Here's an official Blu-ray/DVD synopsis:
"A behind the scenes look at the event that sets the stage for WWE's biggest stage at WrestleMania. Hear from the winners and losers, and the creator of the most intense match in WWE."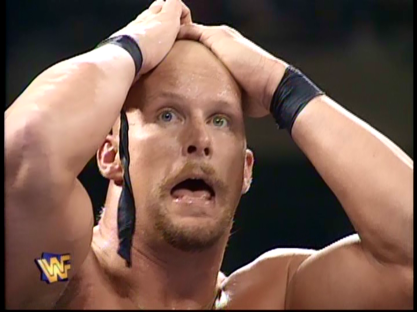 Mark's reaction:
When it comes to the WWE's Blu-ray & DVD sets, they're not always a home run. However, when it comes to the WWE's documentaries, it doesn't get much better. I really enjoyed the True Story of WrestleMania documentary that was put out a couple years ago and I expect this one to be no different.
The Royal Rumble PPV has always been my second favorite PPV of the year, behind WrestleMania of course. There have been such great moments throughout the years that'll be so nice to relive and have some great behind the scenes insight on in this documentary. If you have the WWE Network and are interested in watching this documentary but don't feel like making the purchase, I'm sure it will make its way onto the network eventually like most of their documentaries and Blu-ray/DVD sets do.
Some recommended documentaries to check out on the WWE Network if you haven't already are:
Ladies and Gentlemen, My Name is Paul Heyman
CM Punk – Best in the World
The Spectacular Legacy of the American Wrestling Association
The Triumph and Tragedy of World Class Championship Wrestling
The Rise and Fall of ECW
I know there are some I'm forgetting, but these are five that really stood out to me and ones that I could recall instantly.
What are some of your favorite WWE documentaries? Are you looking forward to this new Royal Rumble set? Let us know in the comment section below.
Source: WrestlingDVDNetwork.com