WWE Hall of Famer Howard Finkel Has Passed Away at Age 69
It's a sad day for the wrestling world with the news that the legendary WWE ring announcer Howard Finkel has passed away at the age of 69. Finkel was affectionately known as "The Fink" during his life in WWE. Finkel recently suffered a stroke as Jerry Lawler recently shared on a podcast and has had other health issues in recent years.
This makes me very sad. I grew up with The Fink as the ring announcer that was always at the WWE shows and had such a legendary voice. He was loved by the wrestling community and he'll be missed. I think he was the greatest pro wrestling ring announcer of all time.
A recent moment was from Survivor Series 2011. The Fink introduced CM Punk ahead of his WWE Title match because it was in Madison Square Garden in New York City and The Fink had so many memorable announcements in MSG. The ovation he got from the fans in MSG was incredible. It meant so much to him that he was crying. It showed him how much he was loved.
This is a clip from Howard's WWE Hall of Fame speech from 2009. It was really well done by him.
We might as well call him the voice of WWE Network. #ThankYouFink 🙏 pic.twitter.com/hdfJXY7fbp

— WWE Network (@WWENetwork) April 16, 2020
Here's what WWE has posted on their website about the man lovingly known as "The Fink" by wrestlers and fans all over the world.
WWE is saddened to learn that Howard Finkel has passed away at age 69.

When considering the greatest ring announcers in the history of sports and sports-entertainment, you'd be hard-pressed to name one better than Howard Finkel. A native of Newark, NJ, "The Fink" — a label that had been attached affectionately to Howard over the years — made his ring announcing debut at Madison Square Garden in 1977 for WWE's predecessor, WWWF.

By 1979, Finkel was the full-time ring announcer for WWWF, and when WWE was established in 1980, The Fink became the first — and eventually longest-serving — employee. Finkel's distinctive voice was instantly recognizable, and for more than two decades Superstars such as The Ultimate Warrior, "Stone Cold" Steve Austin and more would have a title victory marked by The Fink's signature call, "and NNNEEEWWW World Champion!"

Despite being a ring announcer, Finkel didn't shy away from in-ring competition in certain circumstances. In 1995, he battled his longtime rival Harvey Wippleman in a Tuxedo Match on Raw, and later helped X-Pac shave Jeff Jarrett's head in a Hair vs. Hair Match at SummerSlam 1998.

In addition to his legendary tenure as a ring announcer, The Fink was an indispensable resource inside the WWE offices for his vast knowledge of sports-entertainment history. Well respected by current Superstars, WWE Legends and Hall of Famers, Finkel's encyclopedic memory and kindness made him beloved among his colleagues. The Fink was inducted into the WWE Hall of Fame on April 4, 2009.

WWE extends its condolences to Finkel's family, friends and fans.
It's not mentioned above, but The Fink also coined the term "WrestleMania" when people in the company were sitting around trying to decide what to call the first WrestleMania in 1985.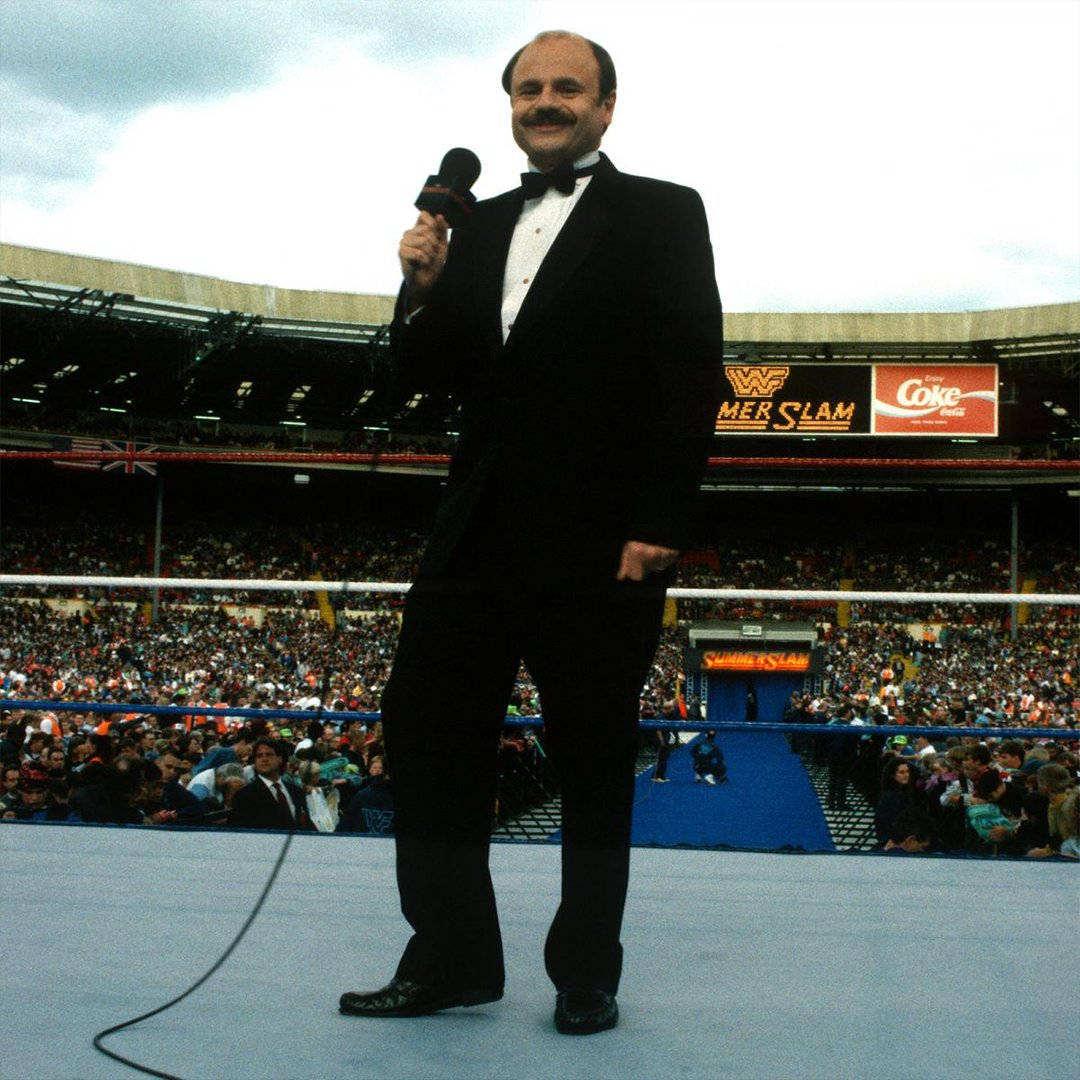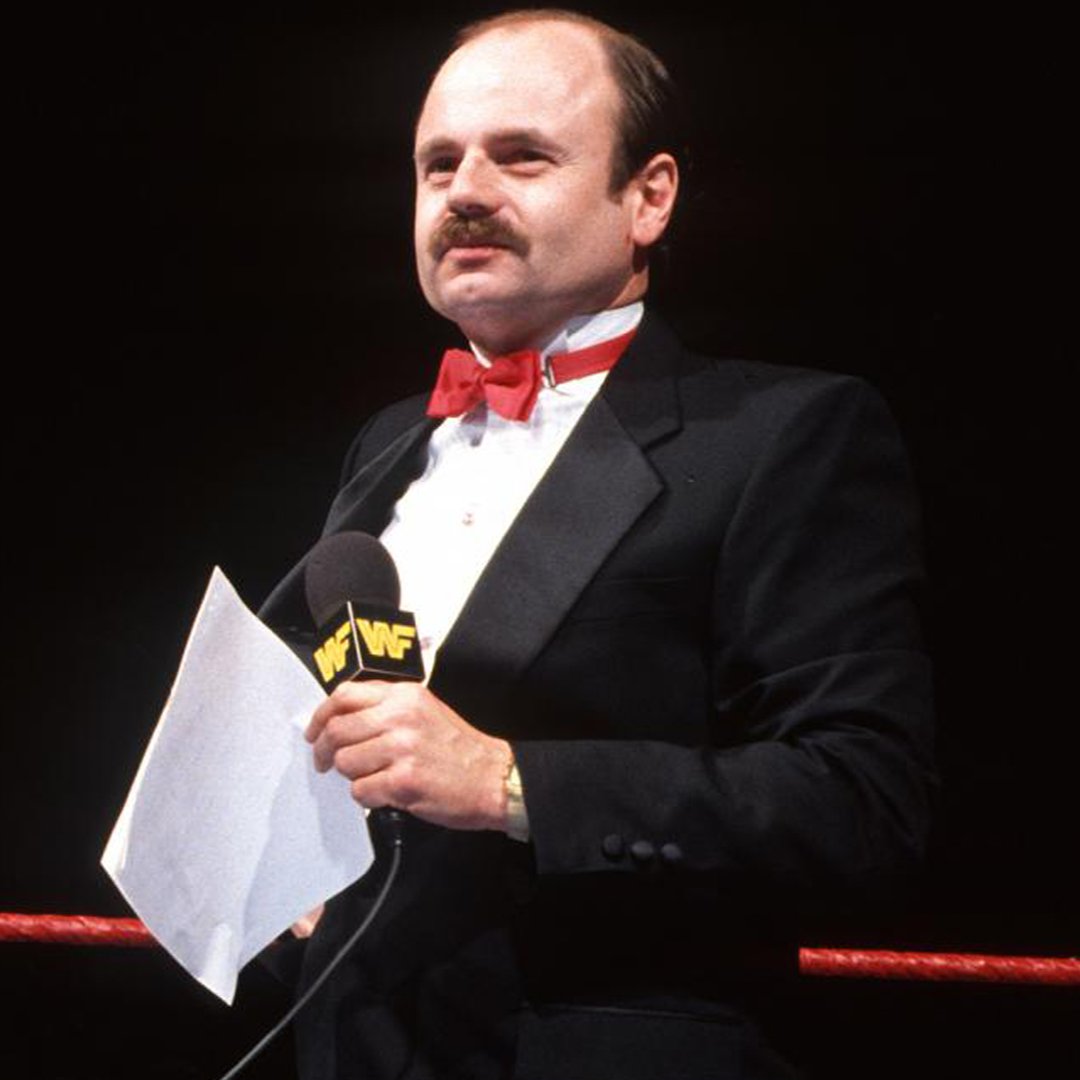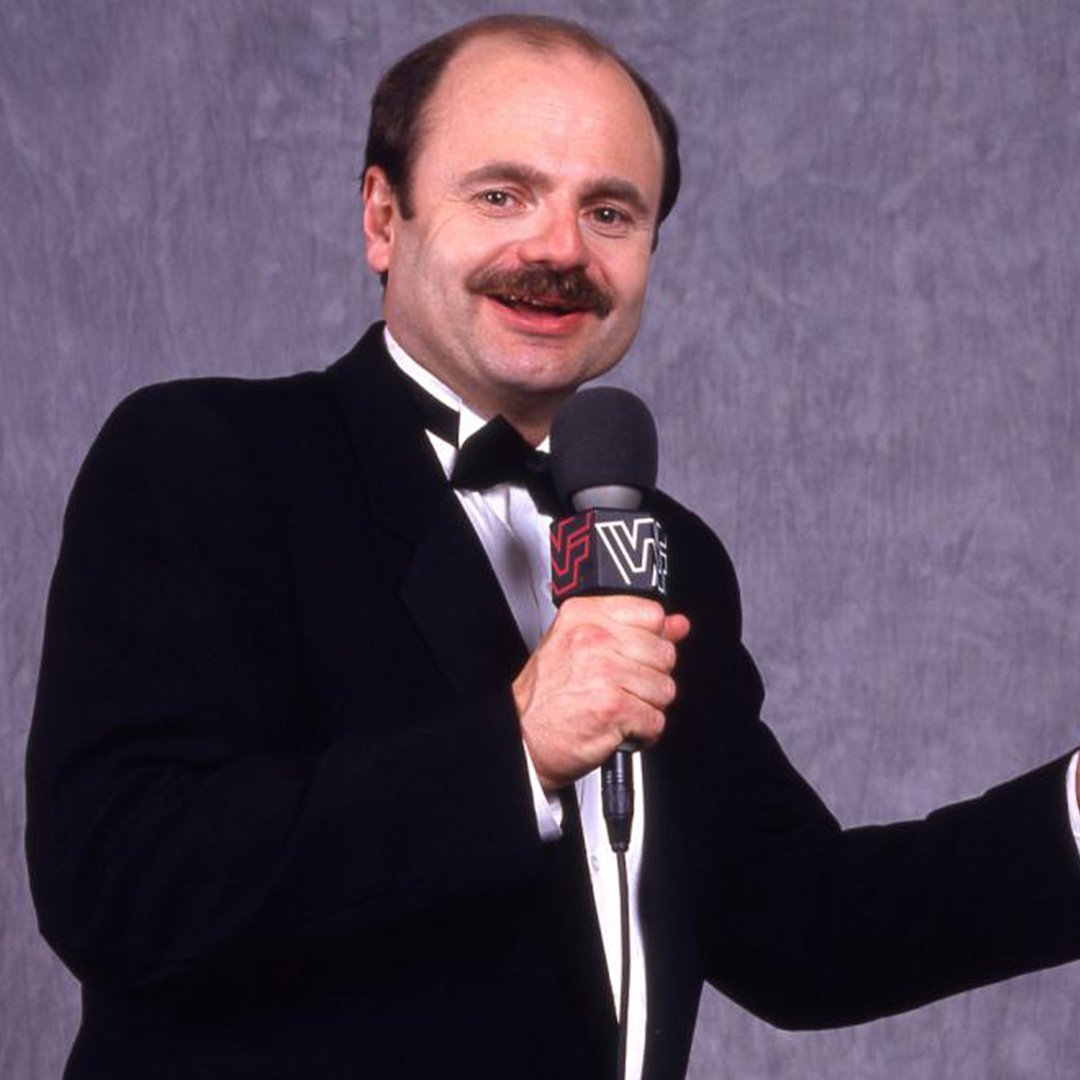 This photo was from September 2019 when WWE was at Madison Square Garden. Even though he was in bad health, everybody loved The Fink.
In what has already been a tough week for our @WWE family, today we lost our 1st ever employee and WWE Hall of Famer, @howardfinkel. Howard's voice is iconic & recognized by generations of fans. He will be missed. #RIPHowardFinkel Thank you for everything. ❤️🙏❤️

— Stephanie McMahon (@StephMcMahon) April 16, 2020
You weren't someone until you heard Howard announce you. A championship win didn't feel real until you heard him say "and the new!" His voice, his personality, and his positivity will be sorely missed. Thank you for everything…especially your friendship. https://t.co/CYSPt6vnvU

— Triple H (@TripleH) April 16, 2020