WWE Announces Royal Rumble Reward for Mixed Match Challenge Season 2 Winners
The winners of WWE Mixed Match Challenge season two will get a pretty nice reward when the season wraps up next month at the December WWE TLC pay-per-view. They get coveted spots in the January Royal Rumble match. Here are the details from WWE.com:
WWE.com has learned that the stakes for WWE Mixed Match Challenge Season 2 have gotten positively Royal!

In addition to earning supreme bragging rights over nine other elite mixed tandems, the winning Superstars of this season's 14-week round robin event will receive the coveted 30th entry in their respective Royal Rumble Matches in January 2019, giving them a greater opportunity to win the celebrated free-for-all before going on to headline WrestleMania. In addition, they will receive an all-expenses paid vacation to anywhere in the world.

Don't miss WWE Mixed Match Challenge Season 2, Tuesdays at 10 ET/7 PT on Facebook Watch.
I think that's a nice reward for the winners. I have reviewed every episode of Mixed Match Challenge and throughout the series, I have wondered what the winners will receive. Here we are about two months later and finally, we know they get the last spot in the men's and women's Royal Rumble matches. What we don't know is what happens if the WWE Champion AJ Styles wins with his partner Charlotte Flair and AJ isn't in the Rumble match. Perhaps that will be addressed during this week's Mixed Match Challenge broadcast.
Here are the current standings for season two.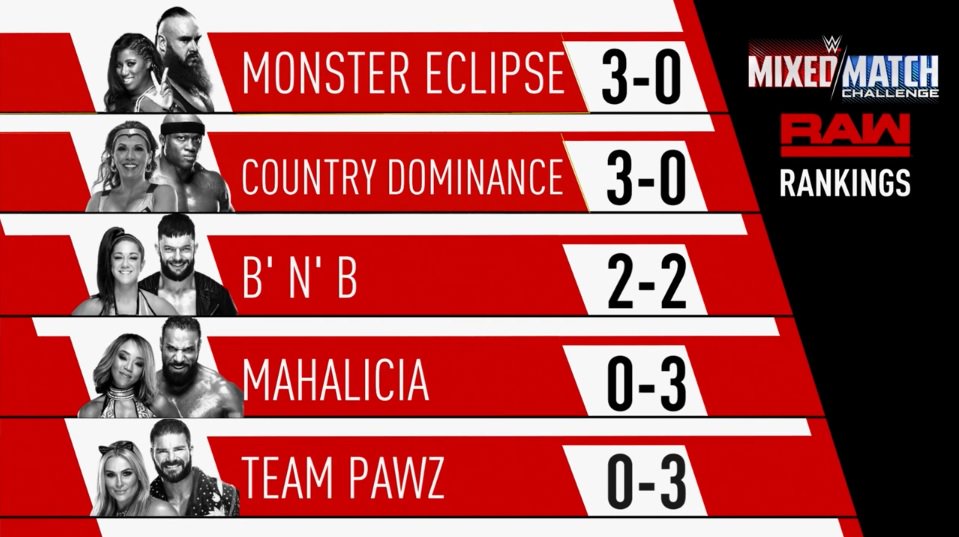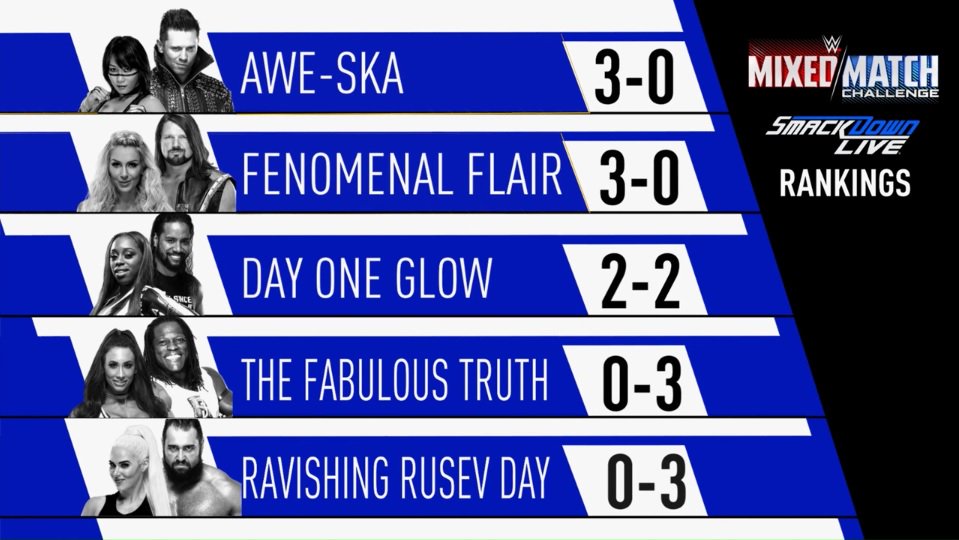 The top two teams, both of which are undefeated, face off this week on Mixed Match Challenge. There are also playoff rounds, but the format of that hasn't been announced either.