WWE Announce Signing Of Japanese Female Wrestler Kana
After being shown on camera at NXT Takeover: Brooklyn, Kana has officially signed a deal with the company.
A veteran of over 10 years with a typically stiff strong style and a submission specialist, Kana will report for training at the WWE Performance Centre later this month. She brings a wealth of experience to a depleted NXT Women's division, after the main roster call up of Sasha Banks, Charlotte and Becky Lynch.
Kana has appeared in many promotions in Japan, and throughout the world, including Smash and Shimmer, where she has had many battles with current NXT Women's trainer Sara Amato (Sara Del Rey).
Kana has been reported saying that much like current fan favourite Finn Balor, she had pretty much accomplished all she could in Japan, and needed a fresh new challenge. When WWE, and in particular HHH came calling, she felt that the time was right.
She also had some kind words about her new future boss Paul "HHH" Levesque, saying that "he was her favourite WWE superstar of all time" and that she "wants to make him proud."
When she was on the NXT Takeover Brooklyn broadcast, they showed her name as "Kanna" so that's probably how they are going to spell it.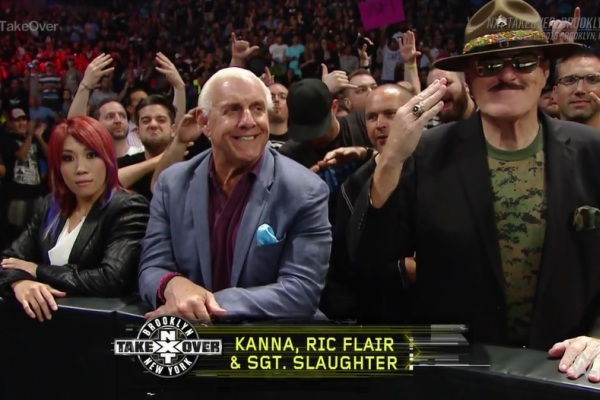 Ski's Take: I know very little of Kana, and her work, but have heard the buzz about her. I am genuinely excited in seeing what she can offer the division. With 3 of the 4 Horsewomen gone from NXT to battle on the main roster, the Women's division down in NXT is very weak. Bayley has no credible challengers for her title at this moment in time, and bringing in an international star with a back catalogue of credible matches, will surely be a boost and give the women's roster impetus to up their game. Maybe Kana coming to the promotion brings Sara Del Rey from the training ring and into the limelight to carry on their battles from old?
Let me know what you guys and gals think in the comments below…..