AEW Dynamite "Winter is Coming" Preview for Tonight (Dec. 2): Moxley vs. Omega for AEW World Title, Diamond Battle Royale, More
There's a big episode of AEW Dynamite tonight. That's because the AEW World Championship is on the line with Jon Moxley putting up the title against the man that won a tournament to earn a title shot, Kenny Omega. Here's a rundown of what AEW has advertised for the show along with my predictions for the show.
AEW World Championship: Jon Moxley (c) vs. Kenny Omega
The video above is a great preview of the Moxley/Omega match. I highly recommend it.
Moxley has been AEW World Champion for most of the year going back to when he won it at the Revolution PPV in February, which was 264 days ago. I didn't think Moxley was going to lose the title during any of his other title defenses this year, but I think it's very possible tonight. In fact, I'm going with a title change. I'm picking Kenny Omega to become the AEW World Champion tonight. If it doesn't happen that's fine because I like Moxley a lot. I think both guys are outstanding wrestlers that are believable as the World Champion of AEW, so really there's no bad choice here.
I expect them to get 20+ minutes or more for this match. There are reports that TNT is going to stay with the match if it goes past the 10pm ET hour, which tells me that they might go for the overrun to see if they can build up the audience for the conclusion of the match into the next hour. I'm excited about this match. I think it will be awesome.
Dynamite Diamond Battle Royale
There are 15 wrestlers in this match and it will go come down to two winners. The final two participants in the match will then do battle in a singles match most likely next week. The winner of the singles match wins the Dynamite Diamond Ring. The wrestlers in the match are MJF, "Hangman" Adam Page, Sammy Guevara, John Silver, Alex Reynolds, Isiah Kassidy, Marq Quen, Matt Hardy, Matt Sydal, Scorpio Sky, Shawn Spears, Orange Cassidy, Kip Sabian, Miro, Wardlow.
Since there's not one winner here, it's tough to pick two finalists. My immediate thought when looking at the list of names is that Miro should win the ring. I have been disappointed in how he has been booked, but when you think about how he's the "Best Man" for Kip Sabian's wedding, they could do some jokes about how he has a ring that's better than the engagement ring, so maybe Kip Sabian will want Miro to give him the ring. That could be cheesy, though. Since MJF won last year, I won't pick him. I can see him having some disagreement with Sammy Guevara during the match, so I don't see either of them winning. I think "Hangman" Adam Page would be a good choice, but I'm not sure if he needs it. My current feeling is that the final two will be Miro and Orange Cassidy, who is popular with fans along with the creative team. Don't count out John Silver, though. He is getting pushed a lot of late, so he has a decent shot as well.
I'll go with Miro and Cassidy as my final two. When they have that match, I hope Miro is the winner of the ring.
Darby Allin and Cody Rhodes vs. Powerhouse Hobbs and Ricky Starks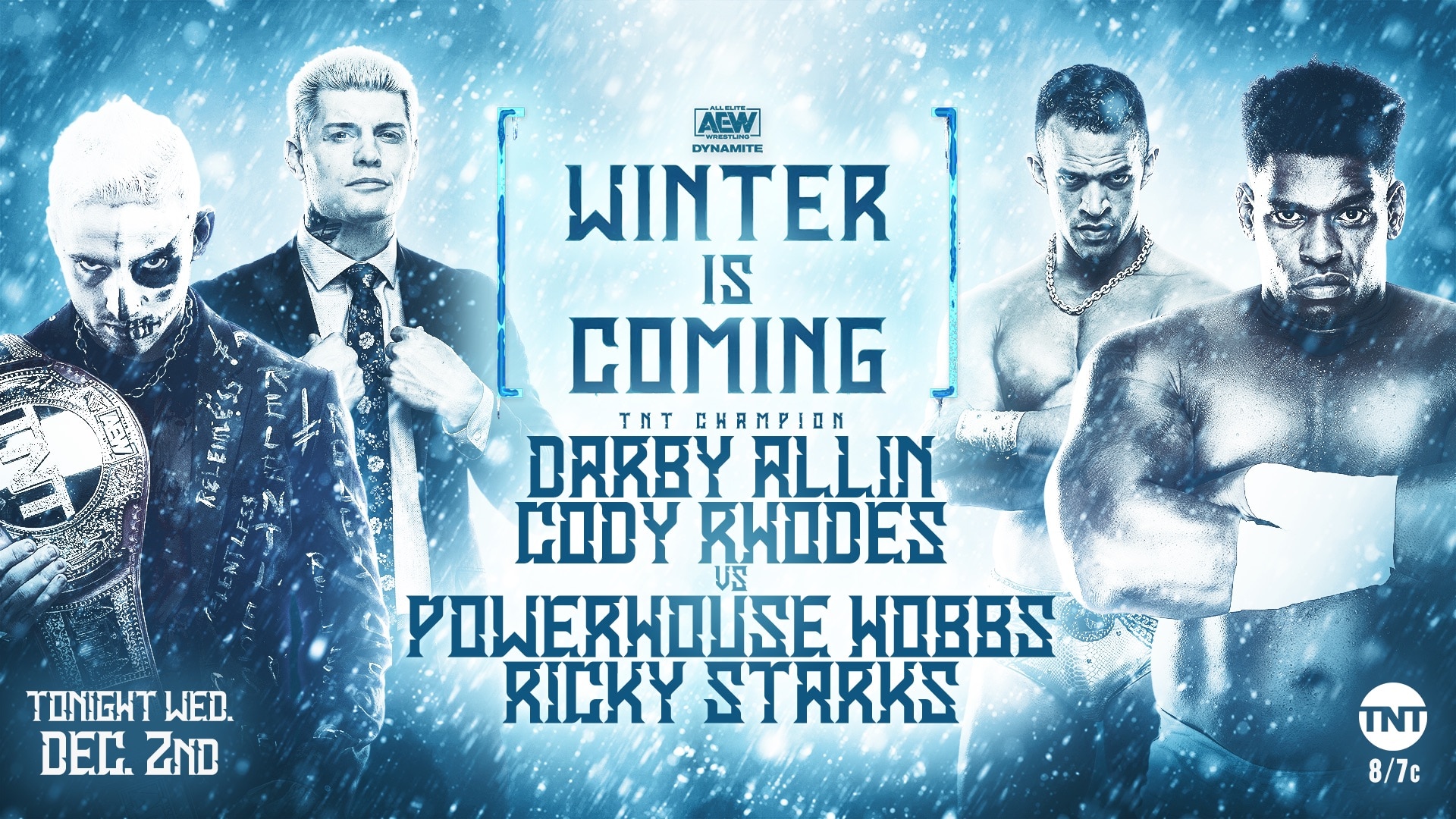 It should be a pretty good tag team match with Allin and Rhodes seeking revenge against Hobbs, who turned heel to join Team Taz and also Ricky Starks, who has had a long rivalry with Allin. I think the smart move would be to have Hobbs get the win for his team because it's the biggest match of his AEW career so far. If you want people to buy into him as a legitimate threat in AEW then he should win here. With that said, AEW does like to book champions in a strong manner, so that's why Allin might get the win for his team.
I'm going with Hobbs and Starks winning, but it's certainly possible that Rhodes and Allin could win as well since they are the babyfaces getting the revenge after they were attacked. I think it will be a good match with Cody and Allin doing all they can to make Hobbs looks like…well…a powerhouse. That's the name after all.
Chris Jericho vs. Frankie Kazarian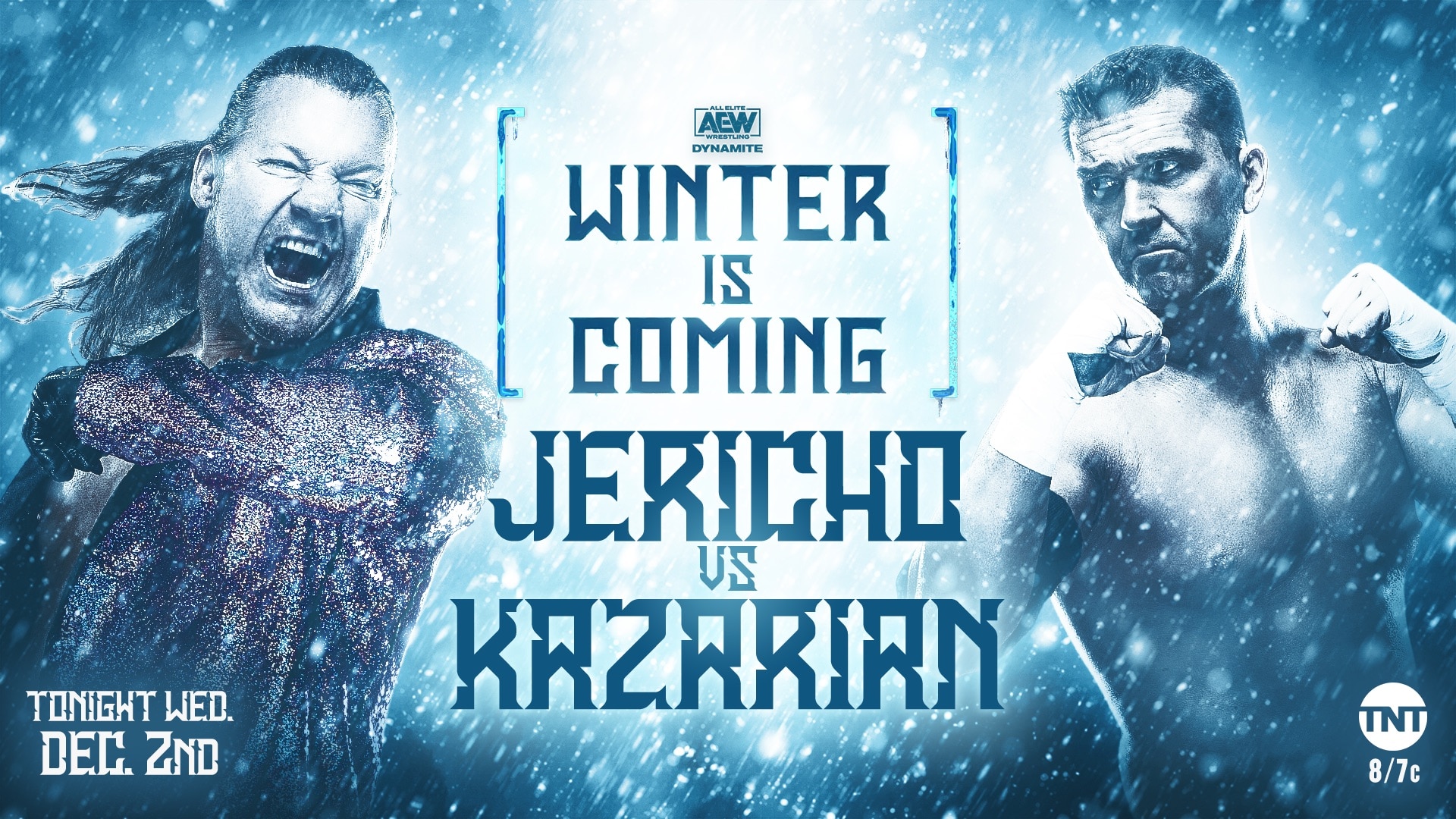 It's a first time ever match between two veterans that know how to put on a good showing as long as they get time. I certainly expect them to get around 10-15 minutes here. I'll go with Jericho winning perhaps thanks to some help from Inner Circle members. Expect Kazarian to get a lot of offense, but then Jericho will put him away with the Judas Effect elbow.
Britt Baker vs. Leyla Hirsch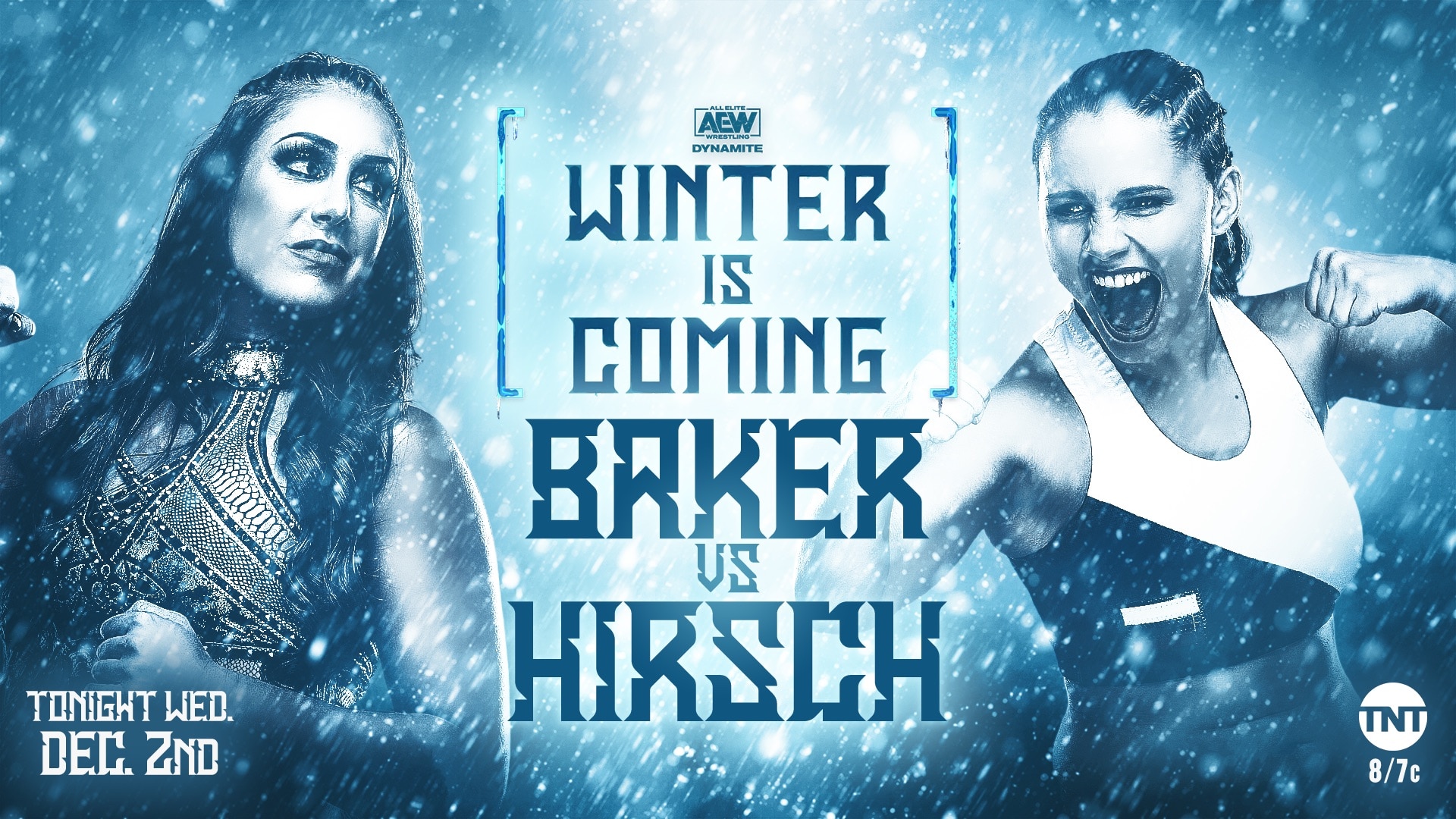 If you read my AEW Dynamite reviews regularly then you know I question AEW's booking of the women's division a lot because Britt Baker should be in the Women's Title picture, yet she remains out of it for now and I have no idea why that is the case. I don't know much about Leyla Hirsch. Anyway, this should be a win for Baker in about five minutes or less.
===
There might be more advertised during the day, but that's the end of my preview for now. I might actually do a live review tonight on TJRWrestling because I'm eager to see what happens in the AEW World Title match. If it's not live, I'll try to get it done later tonight.