AEW Dynamite New Year's Smash (Night One) Lineup for Tonight (Jan. 6) – Omega vs. Fenix for AEW World Title, Moxley Returns, More
There's a new episode of AEW Dynamite airing tonight featuring an AEW World Title match along with plenty of other interesting things. It's the first part of their two weeks of "New Year's Smash" series of shows. They were originally going to do the New Year's Smash show last Wednesday, but they made the right call in pushing it back one week. That's because last week on Dynamite, AEW paid tribute to the late, great Brodie Lee, who passed away a few weeks ago and he meant so much to the AEW roster. It was an emotional night for the talent in the ring, everybody in AEW and everybody watching at home. We are sure that the company will continue to move forward to honor Brodie Lee as best they can.
-1 Brodie Lee Jr & @realmarkostunt finally meet.
FACE TO FACE!

Watch #AEWDark NOW via our Official YouTube Channel ➡️ https://t.co/l6s91UI7e3pic.twitter.com/xTrf1PMjoY

— All Elite Wrestling (@AEW) January 6, 2021
On last night's episode of AEW Dark, Brodie Lee's son Brodie Jr. got into a fight with Marko Stunt that was pretty entertaining. Check it out above.
Here's the lineup for AEW Dynamite tonight that you can see from the main graphic on this post along with some quick predictions from me.
* Kenny Omega defends the AEW World Title vs. Rey Fenix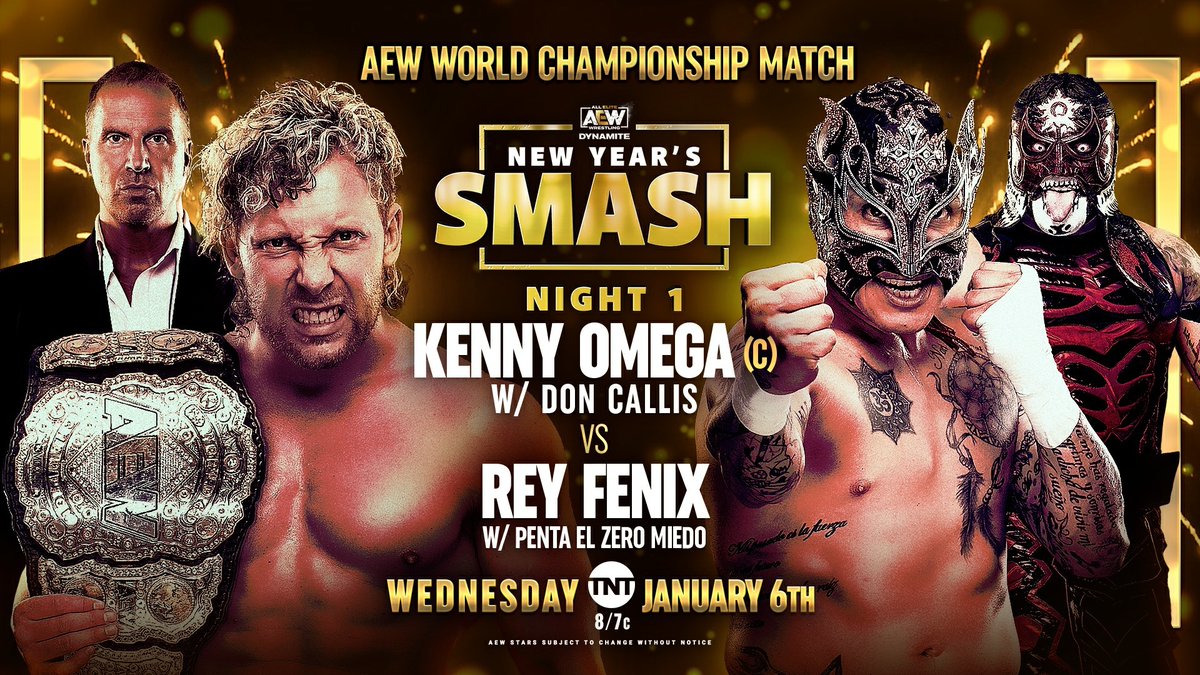 This should be an outstanding match between two of the best wrestlers in AEW. They are awesome athletes and I'm sure they'll do some amazing stuff on the show. I don't expect Omega to lose the AEW World Title. I think they'll get around 15 minutes with Fenix coming close to winning a few times, but Omega should retain the title here.
* Hikaru Shida defends the AEW Women's Title vs. Abadon
I can see there being a title change here because Shida has had the title for a long time. Abadon has been booked as an unstoppable heel character that is tough to beat. I wouldn't call Abadon a "monster heel" because she's not that big at all, but in terms of how she is presented, she is booked in a strong way.
* The Young Bucks and SCU vs. The Hybrid 2 and The Acclaimed
It's strange that AEW is advertising five matches and there's only one tag team match. This 8-man tag match should be pretty wild with both teams ignoring the rules while Jim Ross wonders who the legal man is and I'll probably criticize the awful refereeing. You know it's coming. Anyway, if the heel side got the win over one of the Young Bucks it could lead to an AEW Tag Team Title match. I don't know if that's going to happen.
* Cody Rhodes vs. Matt Sydal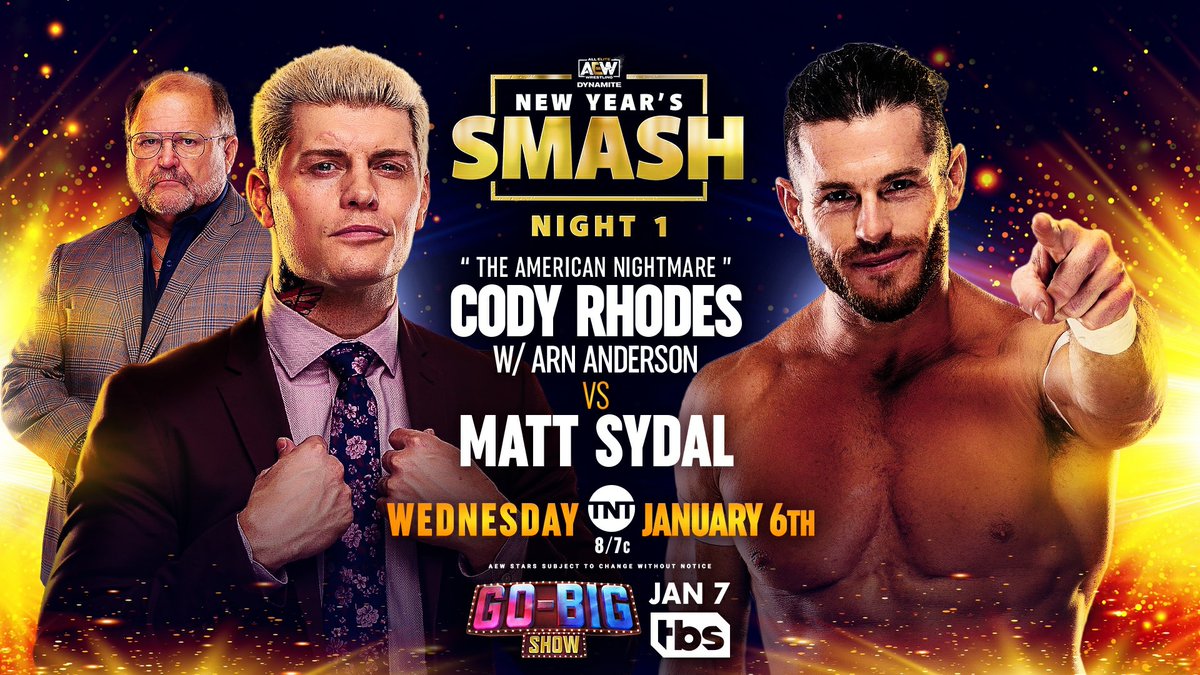 It's nice to see Sydal in a match on Dynamite since it doesn't happen often enough. These guys go back to their WWE days, so I'm sure they'll have fun wrestling on Dynamite. I'll go with Cody to win although if Sydal wins that is fine too. There's nothing really on the line here.
* Jake Hager vs. Wardlow
They are both in the Inner Circle group and haven't gotten along for months, so this has been building for a while. Both guys don't wrestle that much in AEW, which is weird to me, but that's how it is. Frankly, I think Wardlow is the most underused guy in the whole company. Anyway, I think Wardlow should win.
* Jon Moxley returns
I expect him to immediately go after Kenny Omega, who cheated to beat him for the AEW World Title. It would make a lot of sense to give Moxley a rematch for the AEW World Title at the next AEW PPV in February called Revolution (no date announced yet). They'll probably keep Moxley off the show until after the main event, so it will be in the final moments of Dynamite when he goes after Omega.
* Darby Allin vs. Brian Cage
I don't know why wrestlers need a weigh-in segment on a wrestling show, but AEW likes to do it to try to make themselves look like boxing or UFC. Allin is defending the AEW TNT Title next week against Cage, so that's why this is happening.
* Chris Jericho on commentary
Always a good time. I enjoy Chris on commentary.
* Sting appears
The old guy will walk out, point his bat at some bad guys and they will run away from the 61-year-old man. That's what happens in AEW. I assume he will show up after Darby Allin gets attacked by Cage and Team Taz guys.
* Snoop Dogg appears
Snoop will be high. That's all I can predict.
I'll have a review of AEW Dynamite on Thursday at some point.