WWE: Exploring the New Japan Influx by Marc Madison
On Monday January 4th, the wrestling world was spun on its ear with major news coming out following Wrestle Kingdom 10. Four prominent names from New Japan Pro Wrestling were announced as signing with the WWE. To many, there is certainly an air of excitement and enthusiasm as each signee is more prominent than the next.
The first was 'Machine Gun' Karl Anderson, whose relevance is attributable not only to his experience wrestling on a global scale, but also his relationship with a current NXT champion. Anderson along with Finn Balor formed the New Japan faction known as The Bullet Club. At the time Balor was competing under the Prince Devitt moniker. The next signee was a former WWE employee who became more successful after leaving the company. Doc Gallows was formerly Festus, of the Jesse and Festus tag team, and Luke Gallows of the Straight Edge Society. When he left the company to work for TNA, nothing much was made of it. It wasn't until Gallows achieved success with the members of The Bullet Club that he received notoriety. While these two signees are nice, it was the two that followed them that has really caught the attention of wrestling fans from around the world.
Two of the biggest names in professional wrestling that are not part of the WWE are now with the company: ShinsukeNakamura and 'The Phenomenal One' AJ Styles. It always seemed there was some degree of hesitation on the part of both men to join WWE, but presumably there are certain allowances contained in their deals for it to make sense for them to be a part of the company. The signings are a point of discussion because speculation for these two was frequent, but there may not necessarily have been a fit previously. While there had been rumors of past contract offers being insultingly low, one has to wonder if the travel schedule was a factor as well. Regardless of how it's structured, it had to be a deal that made the most sense to AJ and his family, as he has often stated was his priority (he has four kids).
The buzz following the news certainly left fans over the moon excited as to the potential matches that could result from these developments. Would we see an AJ Styles/Neville match up? Could we see an AJ Styles/Seth Rollins match up when Rollins returns? But with all the excitement about what this means for fans, one has to wonder about the talent currently in NXT striving to make it to the main roster. While these additions may not necessarily stop the progress and development of talent in NXT, it could slow their ascent. Their time will come, but there are variables that will be considered when deciding who comes up and who remains at NXT. Rumors are rumors, so we can simply view them as speculation and nothing more, but nonetheless some suggest that AJ Styles would bypass NXT and move directly to the main roster. Is that accurate? During a discussion with some colleagues, a friend brought up a good point that there has to be some kind of mentoring that Styles would have to go through before appearing directly on the main roster.
Each promotion has their own methods that they use when deciding who has taken the instruction and direction best, and is best prepared for promotion. This isn't to say that Styles isn't deserving of immediate placement on the main roster, but he will need to either learn on the spot or take some time attending seminars to ensure that he is moving a direction the company wants. And this is the conundrum: how do you tell a 38 year old (he turns 39 in June) who has wrestled all over the world and captured multiple championships that he needs to learn a specific style? The answer is, you simply do. Wrestlers often say you never stop learning. Styles, with all his recognition and accomplishments, really shouldn't be exempted from receiving direction on how to work a WWE style match. We likely can't expect to see a New Japan type match between Styles and Nakamura in the WWE. Pardon the pun, but styles are just very different.
The WWE is much more character driven rather than wrestling being its primary focus. But in saying this, could these signings mean a potential change in direction or focus for the company with its characters? Bringing in notable wrestlers from the independent circuit and smaller promotions to compete in the WWE, performers who have a very high workrate, suggests a few different things. One, they have heard enough feedback from fans that led them to believe that the biggest promotion should have the best wrestlers. Second, bringing in more notable talent will help build fan interest and regain fans that may have felt disheartened in the past. Another third reason may be that bringing in veteran talent only helps the aspiring talent to improve and elevate themselves.
I tend to have a different belief, and that is one of necessity. The company offered deals to these four talented men because they know what they are getting. Each man has made a name for themselves and carved a place in the world and in the wrestling landscape. While some like myself find their additions refreshing, I wonder about the timing, considering what came about only a couple of days later. Late Wednesday January 6th, news broke that John Cena had torn his rotator cuff and would be out of action for an estimated 6-9 months. This kind of diagnosis, to the biggest name on the roster over the last decade, doesn't just come out of the blue. Are we to think he was just injured after his recent return to action? It seems strange that he reveals he is hurt days after prior to the decision to have surgery, but that option must have been considered previously. Which makes me wonder how long were negotiations to bring in these four going on?
We have to keep in mind Daniel Bryan, Randy Orton, Seth Rollins and Cesaro are all out for an extensive amount of time. Each of these men are renowned for having highly entertaining and compelling matches, and three of the four have been world champion within the last two years. Their loss on the main roster has certainly been felt, and has also meant that more has been needed from other talent such as Dean Ambrose, Kevin Owens and the League of Nations, among others. The problem is that not all of these characters resonate with today's audience, while others do. It has been a metaphorical juggling act, trying to find the right fit and the right program while still maintaining fans' interest. In the weeks leading into this announcement, Styles had gone on record a number of times saying how he would have to make a decision that worked best for him, which neither supported nor negated the speculation.
This leads me back to the idea of AJ Styles being elevated right away because of one major factor, time. It's been discussed that time really isn't on Styles' side, and his opportunity to achieve success in the WWE really is now. At 38 years of age, it is hard to believe that he would toil in NXT waiting for a chance to move up. Kevin Owens spent only a few months in NXT before being on the main roster full-time.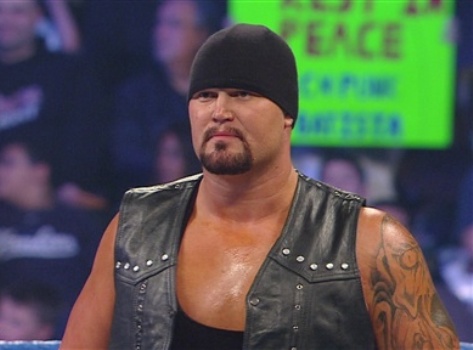 An interesting scenario remains for Doc Gallows. He left WWE and achieved success elsewhere, and was then offered a contract to return. He certainly has come a long way in the time since his runs in North America, and really should be commended for it. What exactly will his role be upon returning to the WWE? Is he going to be part of a Balor Club?
Even the idea of an offshoot of the Bullet Club in the WWE is an interesting idea as well. The faction's popularity is something that happened organically, rather than being fabricated. That being said, the WWE's vision for a Balor Club may be different from what New Japan had with the Bullet Club, which is what fans may prefer. Often times factions that are replicated tend to lose something from their initial incarnation. Key members of the Bullet Club are part of the promotion, but that doesn't necessarily mean that it will have as much success as it did in New Japan.
A talent that may not be very well known among North American audiences would be 'Machine Gun' Karl Anderson. He was a founding member of the Bullet Club, and is more than just a 'sidekick.'. His matches in New Japan over the past year have shown his growth as a performer. He is articulate, concise and entertaining in his promos. If anything, Anderson will be a pleasant surprise for fans who have not seen him compete, and the dark horse in this group. Fans would be hard pressed to find someone who has worked as hard as he has, while outside North America, and as a result he earned himself an opportunity with the WWE.
What is the verdict overall on these additions? For wrestling fans it covers the whole spectrum of opinions. While some are optimistic that it's a great move, others are skeptical that they will be used effectively. As a fan of the WWE, I hold out hope that we will see what's made them successful carried over to their new home.
Check out my podcast with John Curry and Eron Ramadanov on TheMemNetwork Check out our regular Wednesday podcast @ 8pm ET.
Feel free to follow me on Twitter @TheMarcMadison as well.