Vice TV's Dark Side of The Ring Review: Brian Pillman
The third season of Vice TV's Dark Side of the Ring debuted on Thursday night with the late, great "Flyin'" Brian Pillman as the subject. It had a runtime of two hours with commercials.
The episode begins with "Stone Cold" Steve Austin showing a gold chain that Brian Pillman gave him. Austin says he does not have much from his wrestling days, but the chain which Pillman gave him was a big makeup of the Hollywood Blonds. Austin described his former tag team partner as someone who was never supposed to be big or bad enough to do this but blew everyone's expectations. Jim Ross says Brian really wanted to be a professional wrestling star with Jim Cornette adding that he has the personality to do.
As a kid, Brian had multiple polyps in his throat which had to be scrapped constantly which resulted in his voice becoming raspy. At one point, his breathing was so bad his mother had to rush him to his doctor's home to perform an emergency tracheotomy. Brian's sister Linda told a lot of stories about him and was great throughout the documentary. During his high school days, Pillman had a reputation for being a street fighter, getting into fights at bars. After a brief stint in the NFL with the Cincinnati Bengals, Pillman would go to the Canadian Football League to play for the Calgary Stampeders but an ankle injury cut his career short. Pillman's strength coach Kim Wood introduces him to pro wrestling, telling him to train with the Hart family. In Calgary, he would train at the Hart dungeon with legendary trainer Stu Hart. After completing his training, Brian would make his start at Stampede Wrestling. The Cincinnati native would send tapes to wrestling journalist Dave Meltzer, who would write great things about him. This caught the attention of Jim Ross who worked at WCW at the time and contacted Pillman. Signing with WCW, Pillman would go on to have a highly rated match with Ric Flair.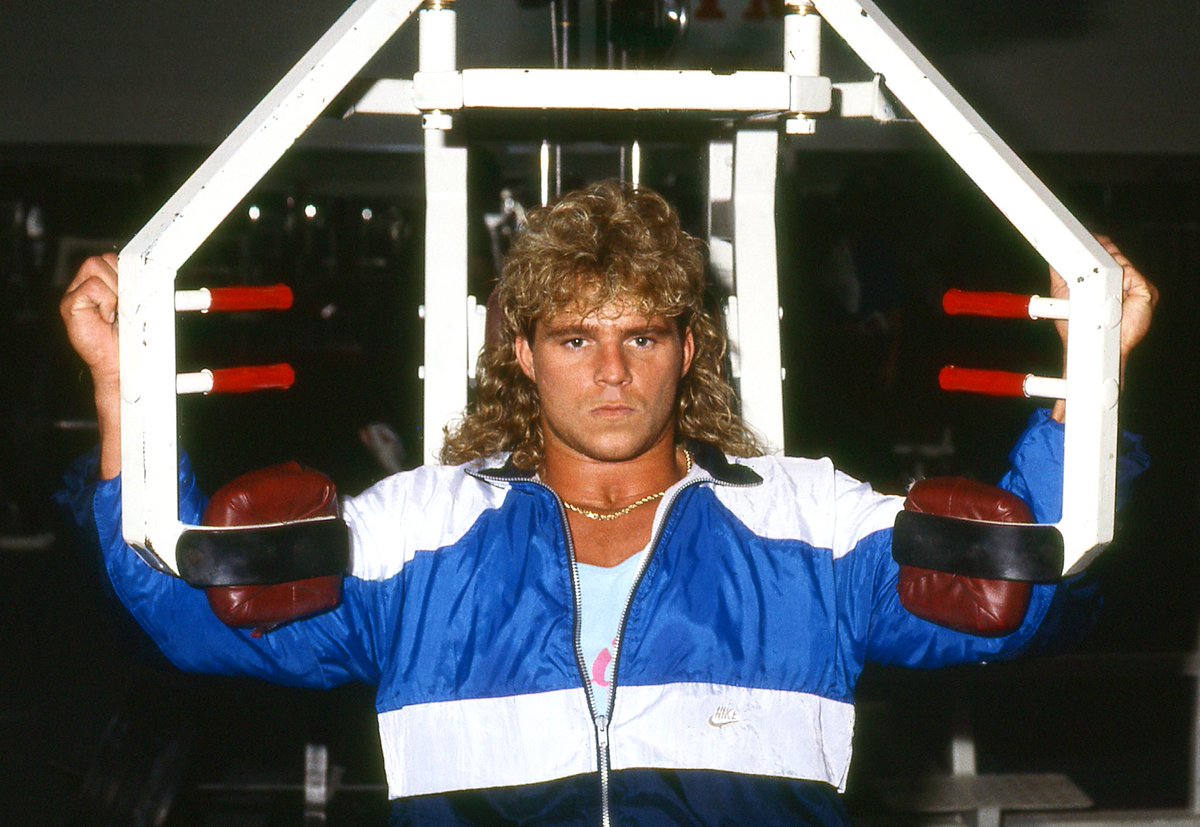 Back in Cincinnati, Brian would meet a woman named Rochelle and together have a daughter named Brittany. A year later, Brian would find out he had another daughter named Dani from a woman with whom he had a brief affair. Speaking about Rochelle, Brittany would say her mother suffered from major depression especially after being stabbed several times with an ice pick by an Atlanta groundskeeper.
While Pillman would have a spot on the card, the high flyer superstar was not content with it. Former WCW Executive Eric Bischoff says Pillman's first years in the promotion were tough because of the constant change in management which resulted in stop-and-start pushes. After a singles run, Brian would be paired up with Steve Austin as the Hollywood Blonds. Austin recalls being informed by Brian that they were going to become a tag team which the Texas Rattlesnake was not thrilled about. Making the most of the situation, Austin and Pillman would travel together which led to them becoming close friends. Austin remembers seeing Pillman reading the dictionary during their drives to help him find big words to use in his promos. Austin also notes the gears and the team name being Pillman's idea.
Back at home, Pillman would become involved with a woman named Melanie while still with Rochelle. Melanie would become pregnant and give birth to their son Brian Pillman Jr. Brian would then get married to Melanie after he and Rochelle split up. With The Hollywood Blonds on the rise, they would go on to have a main event match at Clash of Champions against Ric Flair and Arn Anderson. The match did not draw well, which resulted in the Hollywood Blonds being blamed for it. The team would be split up with Austin saying it upset him since he enjoyed tagging with Pillman.
Back home, Pillman's daughter Brittany says she felt like Melanie ruled over her mother and the family. At one point, Rochelle would disappear without telling anyone, resulting in a missing person report being filed. Rochelle would return several days later, but Brian and Melanie decided to file for custody of the children. Brian's sister Linda believed Melanie wanted custody of the children to keep Rochelle away from the family. Melanie would later say she regrets taking Rochelle's kids from her. Brittany spoke about an incident where her mother came to see her and went to hug her. Melanie and Brian mistook it for her trying to kidnap and pulled Brittany away from her mother. Brittany also spoke about a time her mother called to speak with Brian who was out of town, and instead, Melanie answered, telling Rochelle she would be a better mother than her. Tragically, Rochelle would take her own life which destroyed Brian because he felt like he was responsible for her death. As a result, Brian would pay for Rochelle's funeral. Melanie says she feels guilty for the situation while Brittany says she has a lot of anger toward her father and her stepmother Melanie.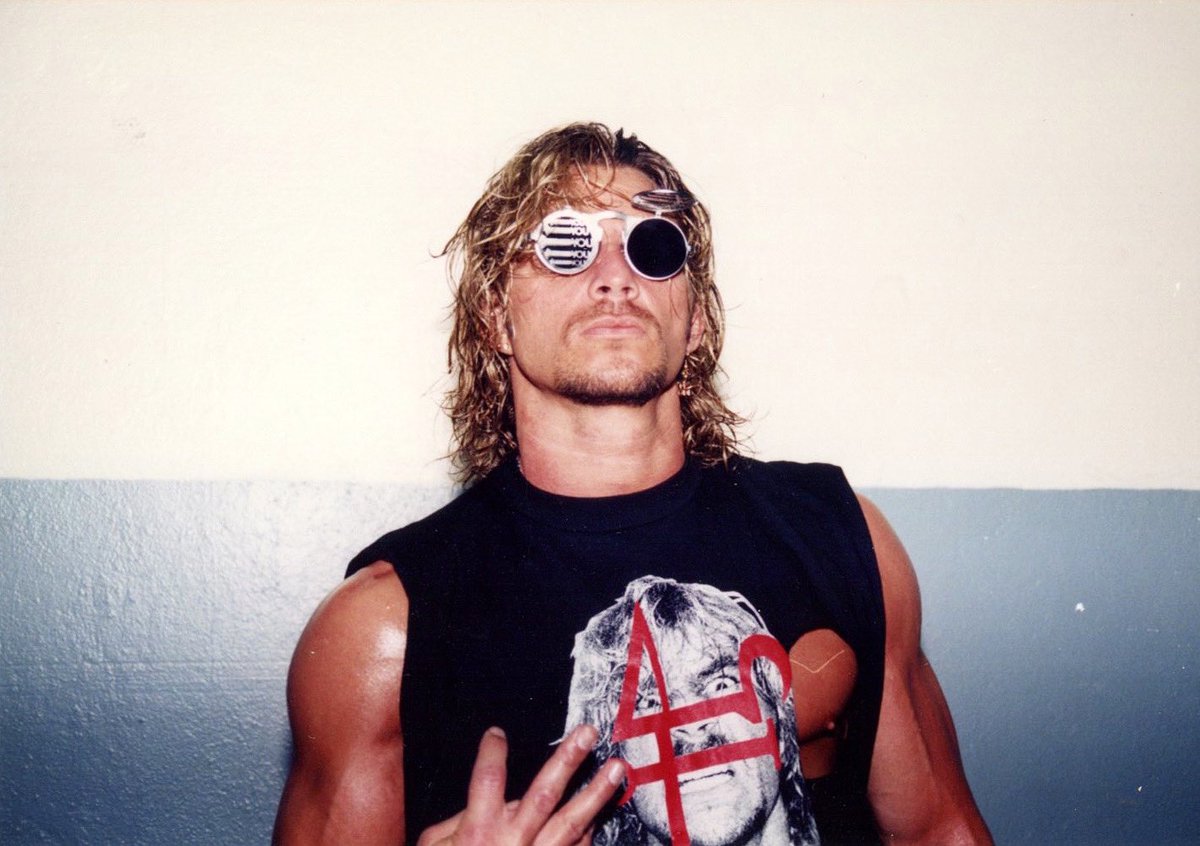 With his contract coming up, Brian wanted to make more money to take care of his kids since his body breaking down. Bischoff says Pillman was offered the same amount he currently had, but could not justify giving him more money. With this, Brian's goal was to gain the attention of Vince McMahon so he could be offered more money to result in a bidding war for him.
Brian would then come up with the "Loose Cannon" idea. Cornette spoke about a time Brian made Bobby "The Brain" Heenan say the F-word on air and acknowledged Kevin Sullivan as a booker by saying "I respect you, booker man". It was said the locker room was not sure if it was the "Loose Cannon" gimmick was real or work as Brian started convincing people that he was insane. To help further his gimmick, Pillman would ask Bischoff to fire him, which he did. Now being a free agent, it would allow him to negotiate with Vince. Cornette would say Bischoff thought he was working with Brian to create this illusion when it was Brian who was creating an illusion for himself. Bischoff denies being manipulated by the "Loose Cannon" gimmick, saying that's just rumor and innuendo. As a free agent, Brian would join ECW which was looked at as the perfect stage for his "Loose Cannon" gimmick. The character worked on many levels as it confused both the casual and smart fans. There were a lot of people who said they were not able to decipher whether it was Pillman the character or the man.
To get the attention of Vince, using Meltzer's credentials, Pillman would go to an insider industry trader show and perform his gimmick in front of the WWE Chairman. There he would take a picture with Vince whom the Chairman had no idea of. Austin adds that if you could work Vince that it was a good move as it got his attention. Meltzer claims Pillman used WWE as a negotiating chip for his WCW contract since he knew WWE pushed only big guys. However, Kim Wood contradicts this, saying it was always about the money.
https://www.youtube.com/watch?v=Y-EHENO-FvQ
Pillman would go on to buy a Humvee, which led to Brian suffering a terrible accident. His face was shattered to the point of being unrecognizable and required six different doctors to reconstruct. His ankle was shattered resulting in it being fused into a walking position. After regaining consciousness, his sister Linda recalls Brian crying because he felt like he messed up. Melanie informs that the accident was caused by falling asleep and driving into a tree trunk which he would fly through the windshield. In an interview, Brian says he was not wearing a seatbelt and flew through the convertible roof. Cornette spoke about the Loose Cannon gimmick being so far in that the boys thought his accident was part of a work. There was even a rumor of wrestlers believing he was getting plastic surgery to look like Shawn Michaels to start a feud with him as the evil Shawn Michaels. During negotiations with WWE, Pillman kept hush on the severity of his injuries.
Vince McMahon and WWE would sign Pillman to a guaranteed three-year contract, which would be renegotiated every three months. Ross says the only thing for Pillman that changed was him not being able to wrestle. After being in WWE for a while, Pillman had an upcoming surgery that would require him to be sidelined. To write him off, Austin would beat him down, which the WWE Hall of Famer said had to stiff beating because of his character. Cornette spoke about how that led to the term "Pillmanizing" when Austin wrapped a steel chair around Brian's ankle and injured him.
To bring more edgy storylines, WWE would have a remote interview with Pillman. During the interview, Austin would break into his home, and then Pillman points a gun at him before the TV cuts off. According to Meltzer, the segment received such a negative reaction in which Vince had to apologize for. Pillman would become a commentator, which Ross believes he could make a good living. However, Pillman did not want to hear it and instead went back to wrestling. Being back in the ring, Pillman would have a lot of pain which caused him to be more dependant on painkillers. Pillman's sister Linda recalls Brian telling her that he would take a pill every time he felt pain. Meltzer remembers talking to guys who saw Pillman struggling to walk through the airport with Cornette says it was not obvious to see the pain in Pillman.
Wanting to help Pillman, Ross would have the Hart Dungeon trainee drug tested, which made Brian feel betrayed. At the 1997 Bad Blood PPV, Pillman was scheduled to be on the card. Not showing up to the event, Cornette recalls getting on the phone with the hotel from the night earlier (the PPV was in St. Louis while the Saturday live event was in Minneapolis) and being informed that Brian had died. Originally, Cornette thought it was a rib until the hotel employee informed him that the police were there. Pillman died at the age of 35. Brian Pillman Jr. remembers thinking it was a rib until reality set in. The next night on Raw, Vince McMahon spoke about Pillman's death. On that show, Melanie was asked by Vince to speak on a live telecast. She says she specifically asked Vince not to speak about drugs which he agreed to. However, Vince would go against his word by asking about Pillman's prescription drug use as his first question. Cornette says he despised the widow interview and knew it was done for ratings. Linda would say his official cause of death was heart disease, which their father died at 55 from a heart attack. For his funeral, Linda would also say there were no wrestlers, and only Vince McMahon and Jim Ross attended.
After Brian's passing, Melanie would spiral out of control as the children had to move out of Pillman's house due to no running water and lack of food. Suffering from depression, Melanie would get remarried. Pillman Jr. spoke about his stepfather, who he says was very abusive to him and his sisters as well. Brian Jr. says he was so abused that he was not social at all. While he was big into video games specifically his GameCube, he recalls his stepfather destroyed that too. Brian and his sisters all agreed they are thankful for their Aunt Linda for taking them in.
— Dark Side of the Ring (@DarkSideOfRing) May 7, 2021
Brian Pillman's legacy would continue as Brian Jr. would become a professional wrestler that now works for All Elite Wrestling. Brian says it was a sign to become a wrestler after receiving a phone call from Steve Austin who wanted to give him his father's weight belt. Cornette says Pillman Sr. would be proud of his son for doing what he loved. Brian says while it is tragic that he never had the father-son bond, it inspires him to be a good father one day.
Aneil's Take: Outside of the WWE Network documentaries, Dark Side of the Ring is one of my favorite shows to watch. It gives you this unfiltered version of wrestling stories that might not be covered such as New Jack, Owen Hart's last days, and even the Benoit tragedy. This episode covered Brian Pillman, a superstar I have heard of but never knew or understood the impact he had on the business.
Watching this episode, it was crazy to see how Pillman was able to blur the lines of character and reality to the point where even he was not sure himself, I think. While it was cool to hear about Pillman's career, it was really heartbreaking to hear about his personal life, especially with his children. Brian's sister really stood out as an amazing woman that cared a lot for her brother and his children.
From the interview, you could tell how impactful Brian was to his children even for the short time they had with him. I think it awesome that Brian Pillman Jr. has joined the business as a wrestler in AEW, and I truly wish that he finds great success in the industry.
https://www.youtube.com/watch?v=NS25e3DZAU0