TJRWrestling WWE WrestleMania 34 Preview
John: Welcome to the TJRWrestling WWE WrestleMania preview for what is the biggest professional wrestling (we don't have to say "sports entertainment" here) event of the year. The show takes place this Sunday, April 8 from the Mercedes-Benz Superdome in New Orleans, Louisiana.
It's a massive show with 13 matches plus whatever is doing with John Cena and The Undertaker (we'll get to that), so I see no reason to write a lot in the intro because trust me our team is assembled to cover it all. What immediately came to mind looking at this card is that there are going to be a lot of title matches. I think it's going to be tough to pick some champions to retain because of how many challengers should be getting victories on this show. They can't all be title changes, though, so it's a matter of trying to pick out what champs might retain.
Joining me for the preview are Kurt Zamora, Mike Holland and Matthew Phillips.
Kurt: I love wrestling as much as anyone, but 7 hours is just too much to ask me to commit to. If this show can't entertain me for that long, no show ever will, because this card is as stacked as I've ever seen. It has potential to be the best ever, but will it end up just losing steam by the end? I apologize in advance for predicting so many title changes, I know it's unlikely to play out this way, but I just didn't see any other results that made sense.
(Note: All graphics are from WWE.com. The banner up top is courtesy of our friend Melo Man.)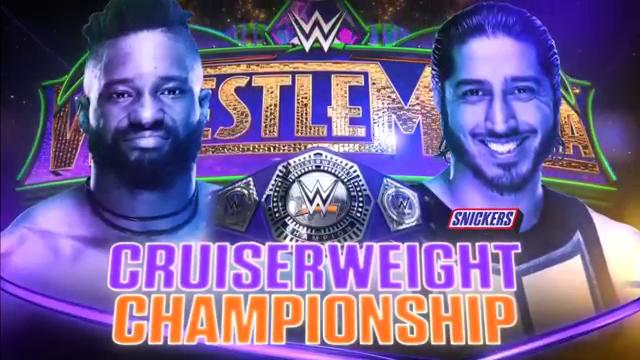 Cruiserweight Championship: Cedric Alexander vs. Mustafa Ali (Kickoff Match)
Kurt: Kudos to Triple H and anyone running 205 Live to allowing the two best talents in the tournament to be in the finals, and not make it be a traditional heel vs. face match. Ali blew me away at a live event last year and since then, I've been really enjoying his work. Cedric is my favorite 205 talent and I couldn't be happier for him to be in this position. It sucks they've got to probably be the first match of the evening, but they'll still have a hell of a match and you could do a lot worse on WrestleMania weekend.
Prediction: New Cruiserweight Champion, Cedric Alexander
Mike: The NXT rebranding after the ignominious departure of Enzo Amore is well underway, and the culmination of that time and effort is…once more relegated to the preshow. Before I give you my prediction for this match, let's take a second and bow our heads in appreciation for the job Rockstar Spud has done in his GM makeover as the awfully named Drake Maverick. Does WWE get all their names from late night Cinemax? You decide.
As for this match itself, it's a toss-up in the truest sense of the word. Alexander's had major star potential since his introduction, and Ali has come on very strong of late and is showing some personality in recent weeks that I really like. I feel like Cedric gets the nod and is crowned champion. He was tremendous during the Cruiserweight Classic and has been searching for his moment since then. It comes here.
Winner: Cedric Alexander
Matthew: No joke, this match has a chance to be the best match on the card. If they execute anything close to the match they had on 205 Live just before the Cruiserweight Championship Tournament began, this could be a wonderful bit of work on this show. I'm sure both guys want to top that critically heralded match from a few weeks ago, and I'm excited to see what they can do.
As far as being on the kickoff show, this should be the main event of the kickoff. Instead I expect it to open the kickoff or to be sandwiched between the two Battle Royals. Again, I'm not worried about their ability to deliver, I just want as many eyes on this match as possible. I'm sure it'll be one of the best of the night and honestly, has been built very well by both Ali and Alexander. The Heart vs. The Soul of 205 Live was a nice touch.
Winner and New Cruiserweight Champion: Cedric Alexander (because while it could really go either way, Cedric seemed primed to win the belt before the untimely exit of the former Cruiserweight Champion)
John: I wish these guys the best in a tough spot because last year's Cruiserweight Title match with Neville and Austin Aries took place as fans were still going to the stadium. I know this will be an awesome match to watch with some creative moves on both sides and some of the best high spots on the entire show. What sucks is the crowd may not react to it like they should. I'm going with Ali to win just to be different. That's how I roll sometimes. It's really a coin toss type of match in terms of the winner. I hope 205 Live can develop some heels for these guys to feud with because right now there isn't much there.
Winner and New Cruiserweight Champion: Mustafa Ali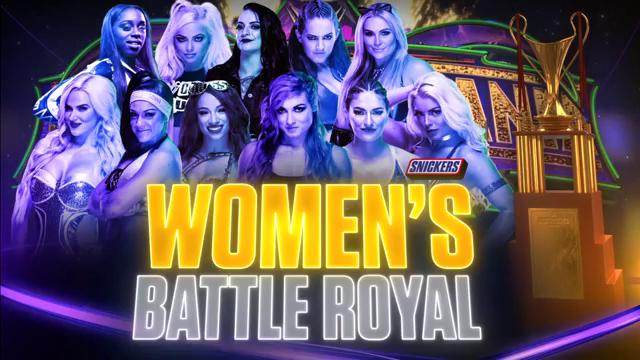 WrestleMania Women's Battle Royal (Kickoff Match)
Kurt: Unfortunately, the most interesting part of this match is going to be everyone discussing the fact that WWE thought it was a good idea to name this after Moolah. We just had the women's Royal Rumble, which was tremendous, and this is going to be that without the surprises, excitement, and incentive to win it all. I have no problem with the women getting what the men have, as everyone woman deserves a spot on the card as much as every guy does, but they'll find out what we already know from the guy's version… a big battle royal this soon after Royal Rumble, with far less stars, just isn't appealing.
Prediction: Becky Lynch
Mike: Given that there's only been a dozen competitors announced for this match, there's always a chance someone comes out of left field or NXT to win it. I will also take a bit of umbrage with WWE for blowing "historic" events out of proportion and then dumping them on the preshow. While WWE (and I) would like you to forget that the last time a bunch of women competitors fought in a battle royal at WrestleMania, it was Santino Marella in drag that won the day, history is in fact just that. Own it.
In addition, the flap over naming the match in honor of Mae Young ended awkwardly when WWE just dumped it in a press release after understandable balking by their sponsors. I would have preferred they took the opportunity to salute another historic figure in the rise of women's wrestling, and there are plenty of candidates. It feels like much less of a truly big deal and just another overstuffed match stuffed into the corner.
As for a winner, I'm going to go with someone deeply rooted in wrestling tradition and therefore worthy of the rub from winning a "first-ever" match: Natalya.
Winner: Natalya
Matthew: This match is essentially a showcase for the Bayley and Sasha feud right? I truly can't think of anybody else even having an interesting story heading into this thing. I guess the Riott Squad have beef with Becky and Naomi…but that's not really that captivating. While I'm sure there will be a couple surprises in this match (or at least there should be a couple), I expect the winner to either be Bayley or Sasha.
Winner: Sasha Banks (because if Sasha is turning heel, giving her this accolade to boast is a great tool for her heel toolkit)
John: There are talented people in the match, but aside from Bayley and Sasha Banks having issues there really isn't much to get excited about it in terms of storylines. Plus, doing two battle royals on a Kickoff Show is going to make them feel very repetitive. I'll go with Bayley winning by eliminating Sasha Banks at the end of it. They should have Banks attack her with the stupid looking trophy after the match too in order to get Banks over as a heel. That part could happen on Raw, though.
Winner: Bayley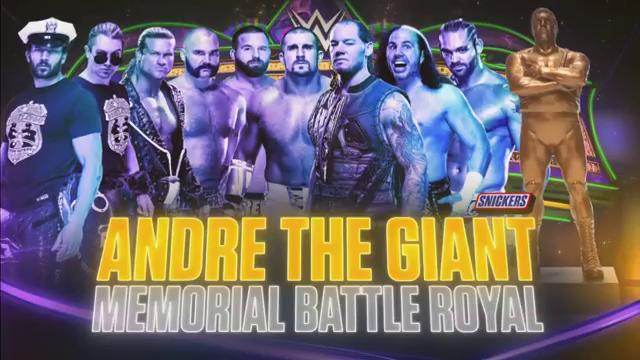 Andre the Giant Men's Battle Royal (Kickoff Match)
Kurt: I thought with this being two days before the Andre documentary on HBO, that they would actually TRY to make this seem important. I was wrong. This year's participants are lacking even more than previous years because there are so many multiple man matches on the rest of the card. The previous four winners were three should've been's and Mojo. WM30 should've been Cesaro's breaking of the glass ceiling, but it wasn't. WM31 should've been Damien Sandow's WrestleMania moment, but it wasn't. WM32 should've been the huge push for Baron Corbin as he got called up from NXT, but it wasn't. Since picking this is such a crapshoot, I'm going to predict what I think would be the most fun scenario. Curt Hawkins is in the middle of a losing streak approaching 200 losses. It would be fantastic to see him hang around in this battle royal and then at the end somehow sneak up on someone and steal the win. What better way to end a streak like that?
Prediction: Curt Hawkins
Mike: It's once again the time of year where we as fans are expected to care about this match, particularly so this time around since HBO's well-done movie has reinvigorated the amazing story of one of wrestling's best legends, Andre the Giant. Unfortunately, the results have been less than inspiring since Cesaro bodyslammed the Big Show in one hell of a moment at WrestleMania 30. From that win to more recent victors like Baron Corbin and Mojo Rawley, it apparently exists to cram everyone available onto the roster in some way (a noble pursuit) and make big men relevant again (a McMahon family staple).
I don't really see any of the announced names winning with the possible exception of Corbin again, so I'm going to go off the page. Given the news of recently signing a new contract that heavily implies a continuation of his in-ring career for WWE, I'm tempted to toast history and go with Big Show winning for the second time. Rather than dooming history by repeating it, though, I'll hope for the best and pick a returning Big Cass to surprise the crowd and capture the trophy. Hopefully it's more than eye candy for the mantle.
Winner: Big Cass
Matthew: I don't really care that much about this Battle Royal. While the Women's one has one major story heading into it, this one has none. There closest thing to an angle heading into this bout is Matt Hardy rechristening it the Humongous Wonder Number 8 Battle Royal. Weirdly he'd be my favourite possible winner of this. Adding the trophy to House Hardy could yield many hilarious returns.
Speaking of returns, there will likely be a couple here. We will almost certainly at least see Big Cass return here and he'd be the odds on favourite to win if you ask me. It'd be a way to return with a bit of a bang and will get him off to a running start.
Winner: Big Cass (because Matt Hardy won't actually win this thing, which makes me a little sad)
John: I'm not a fan of battle royals and I think the winner of this match needs to get more than the right to stand beside the Andre trophy for a few weeks on television. Give them a title short or something to make people care more. I thought about going with a surprise winner like Big Cass, Jeff Hardy, Samoa Joe. Big Show or possibly Jason Jordan if he's healthy, but I truly believe WWE has high hopes for Elias and they know that putting him over here could elevate him. That's my pick.
Winner: Elias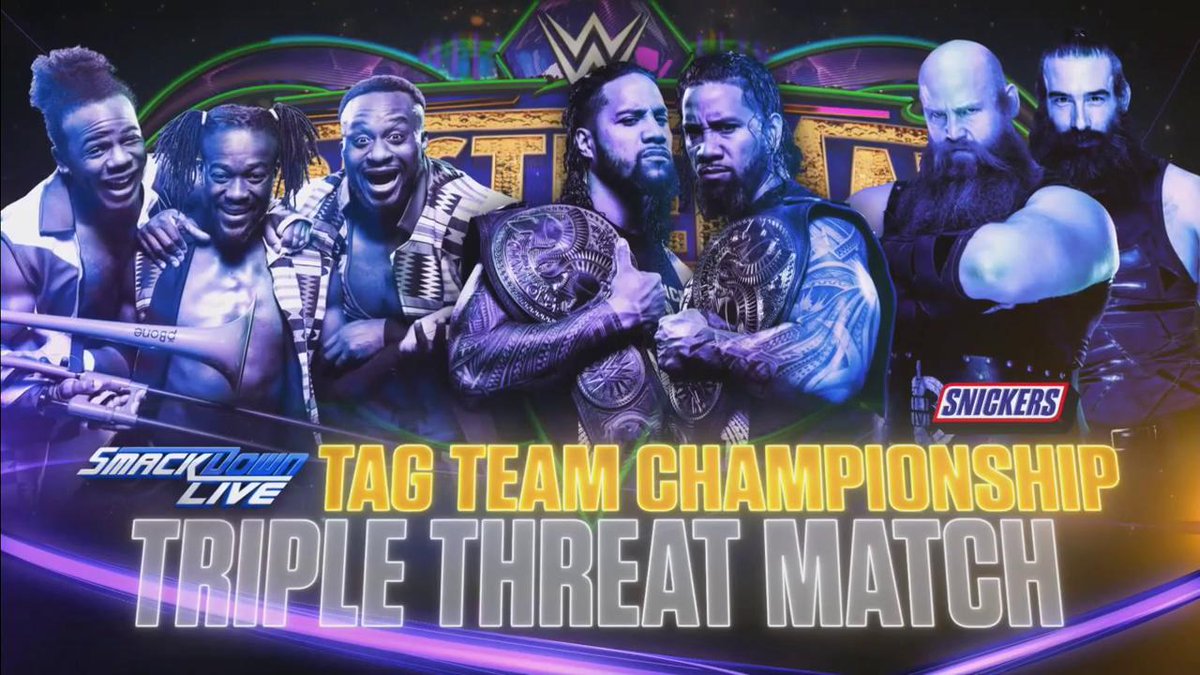 Smackdown Tag Team Championships: The Usos vs. The Bludgeon Brothers vs. The New Day
Kurt: It's not necessarily the match I'm most excited for, but it is the match that has the participants I'm most happy for. This is LONG overdue for The Usos. If you don't think of them this way already, it won't be long before you consider them one of the greatest tag teams in WWE history, if not all of wrestling. I just hope this isn't a squash match to showcase The Bludgeon Brothers. These three teams can clearly put on a hell of a bout, even if they're given just 10 minutes. Having said that, this match only has one result that makes sense.
Prediction: New Smackdown Tag Champions, The Bludgeon Brothers
Mike: I must confess a strange fascination with the latest incarnation of Luke Harper and Erick Rowan, as the hammer-wielding Bludgeon Brothers are a harkening back to a simpler, fun time when folks were named things like The Berzerker and The Mountie and came to the ring sporting their weapon of choice. What is perhaps lost in that nostalgia is that this team can really and truly go when given the opportunity, and they've gotten plenty of the short end of the stick since the Wyatt Family heyday.
That's why I'm glad (for once) to see this being made a triple threat match. Everyone knows the classic battles between The Usos and The New Day, and this has a chance to be a show stealer on a card loaded with options. While early returns would favor the Bludgeons hammering out a win, I envision a scenario where the Usos retain without beating the big men. I don't see them going down the road again of Usos chasing TND, so the Bludgeons can bide their time until their number gets called.
Winners (and STILL Smackdown Tag Team Champions): The Usos
Matthew: One of these teams is not like the others. Is it a problem that in a grouping of teams that includes The New Day, that The Bludgeon Brothers are the most cartoonish? I truly can't take them seriously, despite my affinity for Luke Harper as a performer. I really wish they had come up with something a little less, what's the word… stupid, as a gimmick for Harper and Rowan.
Cartoonish quality of the Bludgeon Brother aside, this could and honestly should be a wonderful match. All these teams can work. The Usos have been great for quite some time now, The New Day have been fun as usual, and if you ignore the paper mache "mallets" The Bludgeon Brothers never actually Bludgeon people with, their in-ring work has been strong and hard hitting.
As far as who will win, I still have dream of The New Day setting their sights on singles Championships (to be more specific, THE singles Championship) and honestly don't expect them being given the Tag Belts here. It really comes down to The Usos and Bludgeon Brothers (I feel really goofy having to type that so much). I could see them wanting to crown new Champions because The Usos have had such a lengthy run. I could try to reason out why The Usos should and could retain. They've been so wonderful, but I just think the WWE will think it's time for a change.
Winners and New Smackdown Tag Team Champions: The Bludgeon Brothers (because the WWE hopes we will take this goofball Kane cosplay gimmick seriously)
John: The match should be pretty good with The Usos and New Day selling for the power moves of the Bludgeon Brothers very well. Don't forget that when Harper and Rowan were in the Wyatt Family a few years ago they had several great matches with The Usos as well, so there is good chemistry there. I'm going with The Usos mainly because I am predicting so many title matches on this card that I feel like at least one championship match should see the champs retain and this is where it fits.
Winners: The Usos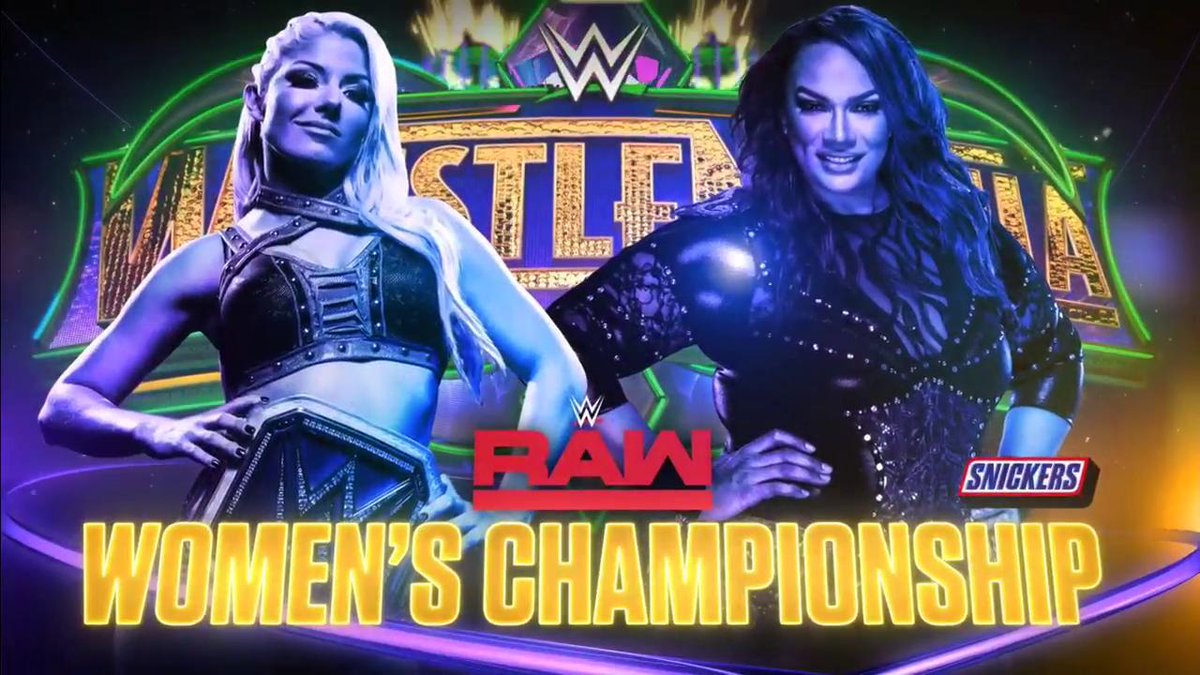 Raw Women's Championship: Alexa Bliss vs. Nia Jax
Kurt: Kudos to both women on the build to this match. I have really loved seeing the transformation of Nia and Alexa looks as confident as she did on Smackdown when she was at her best. I'm sure it helps when you're competing against your best friend in real life. There's a confidence in each other that can only make them better. That's another kudos to them as it's no surprise they're best friends in real life (WWE didn't even bother separating them at the WM35 press conference in NY) but yet, on TV they've made the feelings against one another feel real.
I don't remember the last time I picked against Alexa, simply because I didn't feel there was ever a right time for her to drop the title due to lacking "real" contenders, but now is that time. Nia is right on the verge of that next level. When I attended Raw in Dallas, the reaction Nia got when she came after Alexa was amazing. People want to see her destroy Alexa. Don't try and get cute and end up making Nia look stupid. Give it a straightforward finish with Nia decisively winning.
Prediction: New Raw Women's Champion, Nia Jax
Mike: I have found the Alexa Bliss/Nia Jax/Mickie James storyline largely unsettling. I get that it's perhaps a natural story to tell, but it's so cliché-ridden that it feels overdone before it even begins. Doesn't every WWE women's feud consist of best friends breaking up? In addition to that, using Jax's body as a critical focal point cheapens the talent and the writing in a way I didn't think possible. Has it not occurred to the powers that be that having James right on the sidelines as a testament to how the stories haven't grown is more than a little ironic and sad? It appears not.
I'll climb down off the soapbox to discuss the actual match now, which to me is as close to an automatic win at WrestleMania as you can get. Bliss has been a decent enough champion, and she's been a tour de force in full-on heel mode, but Nia has suffered the slings and arrows long enough. Jax's time in the sun is overdue, and how better to right that wrong than to administer much-needed justice to the Mean Girl? Hopefully it's enough of a moment to overcome the tawdry scriptwriting plague.
Winner (and NEW Raw Women's Champion): Nia Jax
Matthew: I've really liked the build of this match for a multitude of reasons. Firstly, I never ever bought Nia Jax as an evil monster. Then when I became more acquainted with her real personality in behind the scenes footage, it became clear why I was never sold. She really is a very sweet, kind, and lovely person. Why they had her trying to be a monster is lost on me.
The story here is simple, with Bliss using Nia as her heavy, while Nia believed they had a genuine friendship. Now it might have been a bit better had Alexa actually used Nia more to help her continue her reign, but that's nitpicking. The overall story and message that they're going for is a good one that I support, despite their writers not being quite sophisticated enough to present it in a more emotionally resonant manner. Nia was used for her size by the mean girl Alexa, who mocked her for her weight behind her back. Nia wants to get back at the user and the mean girl. I hope the match will exceed my expectations. Both are fine workers, but I don't expect anything great here.
Winner and Still Raw Women's Champion: Alexa Bliss (because the chase for Nia should be a little longer in my opinion)
John: This could have been built up a lot better. Jax got a title shot because Bliss made fun of her. Really? It's weak. People should earn title matches and most of the time, WWE does it the right way. Jax lost to Asuka multiple times (including a match to earn a title match at the last Raw PPV), yet she got a title match anyway. Does the creative team even care? I don't know. They're busy coming up stupid lines about "blubber" to try to get heat, yet all it does is make people groan at how bad the writing can be sometimes.
This match is simple. Jax wins in under five minutes. It may even be under three minutes. I expect Bliss to get her ass kicked, then Mickie James will try to help her and she'll get beat up to her. I will boo that, of course. Anyway, Jax should get the win and her first title in WWE here.
Winner and New Raw Women's Champion: Nia Jax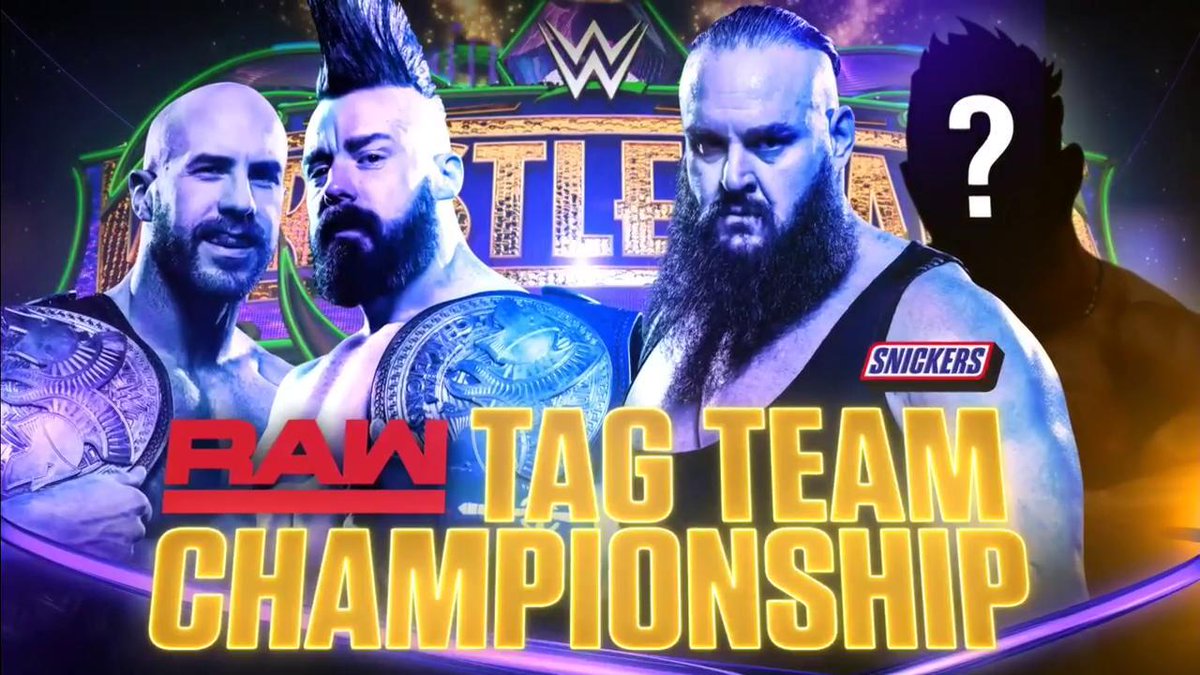 Raw Tag Team Championships: Sheamus & Cesaro vs. Braun Strowman and ???
Kurt: I love Braun Strowman. He's my favorite thing on Raw by a mile. I do not, however, like how much he made the entire tag division look like trash. A division that has The Revival and The Club in it, should not be made to look like jobbers like that. That was the price paid though when WWE realized they didn't have a match for Braun at Mania. What a travesty that would've been if Braun was put in the battle royal for the second year in a row.
The rumors have been all over the place for Braun's partner: Rey Mysterio, Bray Wyatt, James Storm, Elias, just to name a few. The next step in Braun's progression is to put some gold around his waist, so he and whomever he picks, needs to win. Then you can have The Bar chase them for a bit while you rebuild the division behind them.
Prediction: New Raw Tag Team Champions, Braun Strowman & ???
Mike: One of the odder matches on this mega-card is the Raw Tag Team Title clash, which answers the question of what to do with Braun Strowman while the adults have their party in the other room. WWE has stopped and started far too many times with Strowman, who is admittedly more than a little cartoonish but also frequently the most entertaining and over aspect of weekly WWE programming. Since the title picture has been sketched out for a while, the best option for the "monster among men" was to have him and a mystery partner challenge the always-solid Bar for their belts.
To be honest, I find the whole partner thing ludicrous and not in a good way. Strowman should win the belts like he won the right to challenge for them, by decimating anything in his path in short order and putting a title in each of those hands. It's more than a little ridiculous for one guy to dethrone two solid workers, but this is WWE and Strowman is tipping over vehicles nightly. Subtlety is not a strong suit or even in the wardrobe at all. Strowman wins by himself. The partner is a MacGuffin.
Winners (and NEW Raw Tag Team Champions): Braun Strowman and Braun Strowman's Not Finished With You
Matthew: I don't much care for this bout. I really like Braun but can't really get myself excited for The Bar anymore. The mystery behind Braun's partner is a bit of mystery that's fun. That being said, I can count on one hand the times the WWE has introduced a mystery and the payoff was satisfying. They should have built this feud on Sheamus/Cesaro mocking Braun for not being able to find a partner, because nobody could ever love a monster as grotesque and awful as him. Even have them bring up the fact that they were enemies that became partners because they are both more likable than Braun.
So who will the mystery partner be? I would want it to be James Ellsworth. Bring that whole thing full circle. It's basically a handicap match that Braun wins on his own, and in the future when they have to drop the titles, Ellsworth can eat the fall. I could also see them using Big Show in this spot. A monster team of Show and Braun would be fun as a spectacle. I could even see them going with Bray, returning as a babyface and re-aligning with Braun. There are a lot of possibilities, but none of them are spectacular.
Winner and New Raw Tag Team Champions: Braun and Big Show (because I'm guessing Big Show will be his partner)
John: I think Strowman's partner will be a guy he was already associated with in WWE before: Bray Wyatt. When Strowman started he was in the Wyatt Family. However, Wyatt lost that Ultimate Deletion match to Matt Hardy a few weeks ago and was tossed into the "Lake of Reincarnation," which is another way of telling fans that he will undergo some changes. I think the change for Wyatt will be a face turn because the fans have wanted to cheer him for years anyway and the heel run wasn't going anywhere, so they might as well try him out as a face to see if he can get some momentum. Plus, Strowman and Wyatt are close friends, so I'm sure they will love it.
On a show with a lot of title changes, here's another one. I just don't see how Braun can have a mystery partner and then lose the match. I like Sheamus and Cesaro as champs, though. They can probably win the titles back again in a few weeks.
Winners and New Raw Tag Team Champions: Braun Strowman and partner (Bray Wyatt)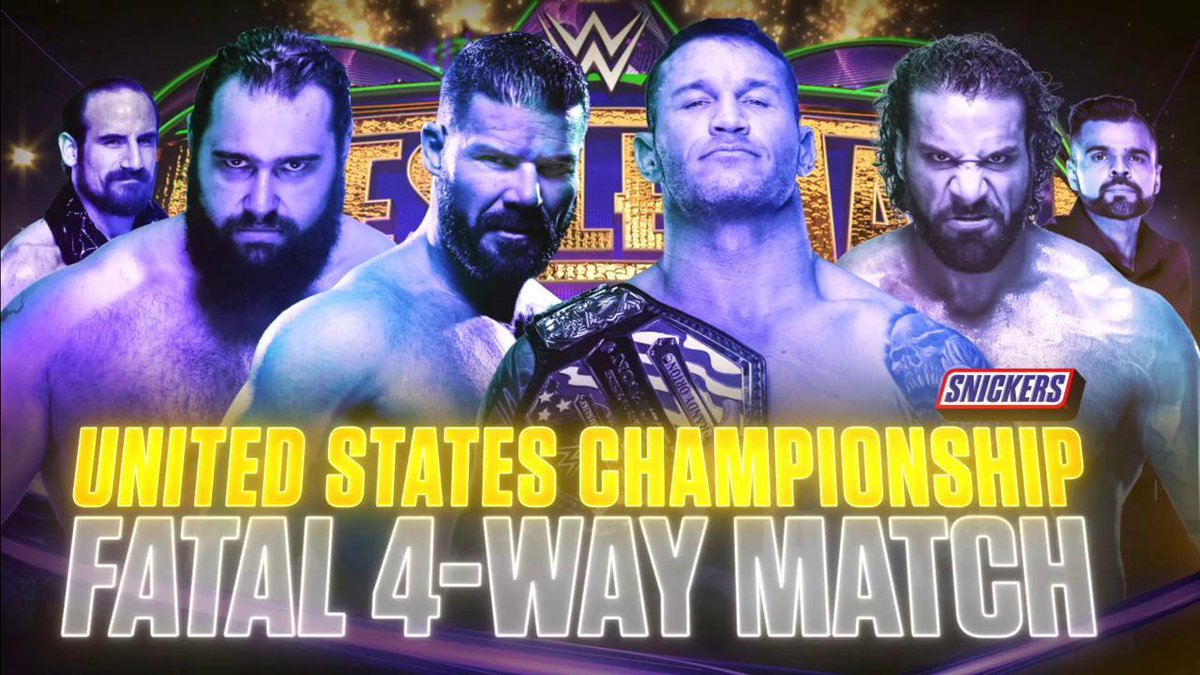 United States Championship: Randy Orton vs. Bobby Roode vs. Jinder Mahal vs. Rusev
Kurt: I'm happy for Rusev. It's good to know that somehow, someway, his soaring popularity led to something better for him at Mania than just the battle royal. Bobby Roode as a face just isn't doing it for me. I feel he's lost everything he had in NXT. You can see it on his face that he doesn't feel comfortable in this role. Orton as US champ has been cool since it's his first time as champ, so it feels fresh. Jinder is Jinder. It feels too soon for a title change as Orton does help keep that title elevated and makes it feel important, however how can I pick against Rusev when WrestleMania happens to fall on Rusev Day?
Prediction: New US Champion, Rusev
Mike: The more, the merrier? Not always. In a loaded baked potato of a match that makes me reach for the Pepto while visions of Randy Orton and Jinder Mahal make the cookies approach tossage, Orton's title goes on the line against three challengers because, well, yeah. Orton would be a natural choice to retain, but his feud with Roode didn't really do much for me and it looks like it's time to move on. Roode's entry onto the main roster was perfectly timed and exciting, but since then it's been just another NXT callup leading to the inevitable doldrums of boredom.
That's why my pick for this match is Rusev, and I was convinced of it the second he was added to this match. Rusev has broken the fourth wall a bit and gotten most of the audience to love "Rusev Day" regardless of his heel status, and that's a powerful thing in wrestling. When the chant is over in matches that have nothing to do with the Bulgarian Brute, it's time to do something about it. He's been a solid citizen and a trooper and deserves the US Title. This time he will be applauded for it.
Winner (and NEW United States Champion): Rusev
Matthew: I could pretend to care about this, but I won't. I couldn't care any less who wins this match, or about watching it. Three of the dullest performers and characters in the WWE right now collide, with Rusev in this one. And while I understand the popularity of Rusev (he's very charismatic and is such a fun performer), I'm not quite as enamoured with the whole Rusev Day thing, only because it's in many ways New Day adjacent.
I don't really have anything else to say…
Winner and New United States Champion: Bobby Roode (but I don't really care)
John: I think Rusev was put into this match because somebody in WWE creative finally listened to the crowd that chanted "Rusev Day" for that man and figured it was time to get the US Title back on him. While I hope Rusev receives a bigger push to the main event level later in the year, having him win the US Title at WrestleMania would be cool to see. Orton really doesn't need a long run with this title. Bobby Roode already had it and probably needs a heel turn post WM than anything else. I'm fine with Jinder Mahal in the match because he got a massive push last year, so he deserves a decent spot at WrestleMania.
If Rusev doesn't win then my second pick would be Mahal, but I'm going with Rusev. I also believe that WWE will embrace the "Rusev Day" chants and they will start pushing Rusev as more of a face after this.
Winner and New US Champion: Rusev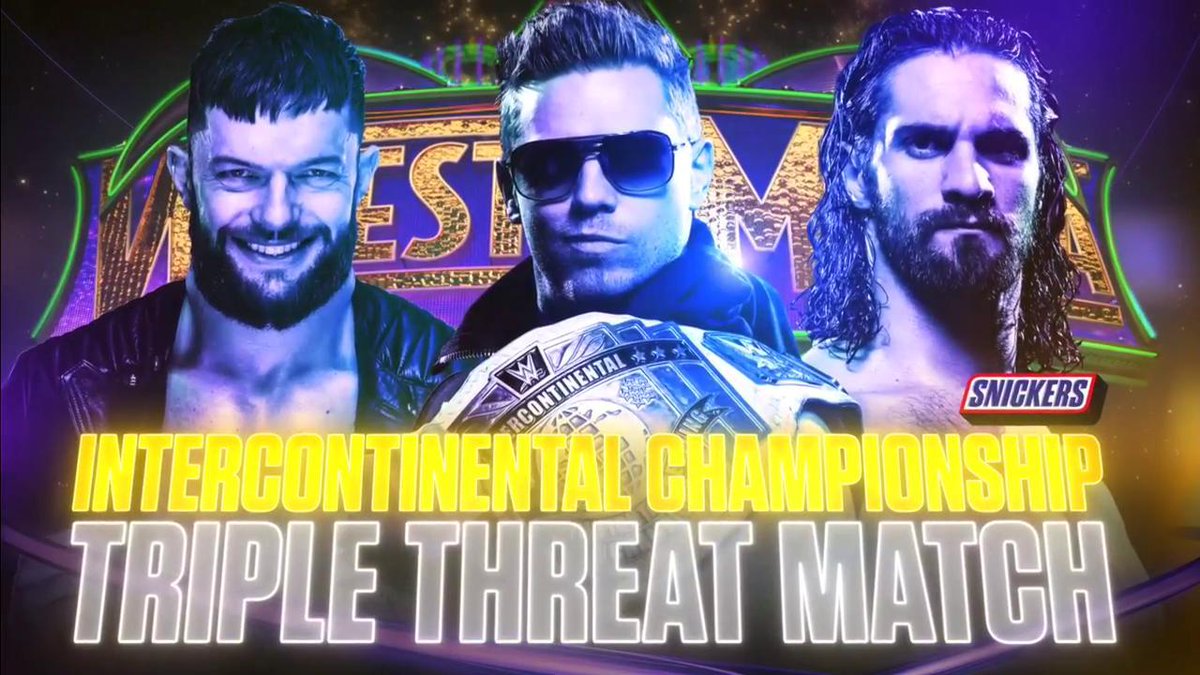 Intercontinental Championship: The Miz vs. Finn Balor vs. Seth Rollins
Kurt: Not to spoil my WWE Championship prediction, but I feel that whomever captures the IC title between Balor and Rollins will stay on Raw, and the other will trade spots with AJ Styles and go to SD Live. Personally, I'd like to se Balor be the person who goes to Smackdown as I think he can fill AJ's spot better than Rollins can. Rollins is great, people love him, but he's been on top before. I think the fans would want to see someone that hasn't been on top before, be that top guy. Congrats to Miz and Maryse on the birth of their first child and I hope after a stellar match here, he'll be given some time to spend at home with his family. That's why a title change is necessary and Rollins fits the mold of what a true IC Champion should be.
Prediction: New IC Champion, Seth Rollins
Mike: The crowd is sure to be amped for this one as The Miz puts his title on the line against two of the more popular wrestlers on the roster right now in Finn Balor and Seth Rollins. It seems like forever ago that those two were battling over a far richer prize, but times being what they are, we need to settle for this and I would fully expect it to deliver the goods. We've all seen this story before, two guys working together (sort of) against a common goal and Miz playing his part to the hilt by trying to drive a wedge between them in defense of his championship. Just because it's a repeat doesn't mean it won't be very good.
You can make a clear case for either challenger as champion, but in these types of matches I generally tend to split the difference and vote for the champ to retain. Miz is in the midst of history and there's no reason to take the title back from him so soon after he reclaimed it. I'd love to see some of the principals further up the card in the near future, but we'll have to settle for now.
Winner (and STILL Intercontinental Champion): The Miz
Matthew: This is much better than the Smackdown mid-card title match. Finn and Seth have demonstrated their ability to put on a show when they get in the ring together and The Miz is one of the very best characters in all of the WWE right now. You put together the in-ring prowess of Balor and Rollins and combine it with the superb character work and storytelling ability of The Miz, and you have the elements necessary to put on a nice, memorable Wrestlemania mid-card match.
The real question is who needs this win and this title right now? One person who doesn't quite need it right now is The Miz. Yes, there's the element of him going for the record as the longest reigning Intercontinental Champion, but in all honesty, I would have bigger plans for The Miz, especially with Daniel Bryan being cleared to compete again.
Conventional wisdom says go with Finn, but I would tap him as the initial challenger Roman Reigns once he wins the Universal Championship. Therefore…
Winner and New Intercontinental Champion: Seth Rollins (because he could elevate that title for a little while by putting on incredible wrestling matches with it on the line)
John: This match should be excellent even though I am tired of triple threat matches. The good thing about this one is they are all very good performers and you know it's going to be a good match, so I'm not going to complain about that. As much as I like The Miz as IC Champion, it's probably time to end this current reign and I can see him getting it back later in the year to have him beat the record for most days as the IC Champion.
I'm picking Balor over Rollins because Rollins beat Balor clean on Raw. Plus, I think Rollins is going to be moved to Smackdown in the Superstar Shakeup post-WrestleMania while Balor will stay here he is, so it's better to put the title on Balor.
Winner and New Intercontinental Champion: Finn Balor
John Cena vs. The Undertaker?
(The match is not official. There's a PWInsider report saying there may not be a match and it may just be an angle.)
Kurt: Whatever happens on the show involving these two men, it all boils down to the fact that you can't have Cena put down Undertaker as strongly as he did on the mic, and not have Undertaker answer the challenge. Whether that becomes a fight, or a spectacle of some sorts. For example, those two in the ring about to face off and then some alliance of people come out to try and make a name for themselves, only to have Cena and Taker take them out together.
The booking behind this has been suspect to say the least and IF Taker is wrestling in this match, he clearly doesn't have many matches left, and deserved much better in the booking of a WrestleMania match, a show he's synonymous with. I don't have a prediction per se for this match; I just had those thoughts I wanted to jot down.
Mike: This has been a puzzling angle to be sure. Having John Cena go through the motions of pretending he won't be wrestling at the WWE's most important event has been awkward at best and painful at worst, and the building drama of having him wrestle Kane and make hackneyed impressionistic pleas to the camera week after week has been the world's worst fever dream. When Cena's promos are good, they're very good; when they're forced, they're this. I'm on record as a giant fan of Taker's career but also not in the camp of caring enough about his training videos to piece together what's going to occur. Sometimes Paul really is dead and nobody is the walrus.
I can't imagine they go through with this giant show without giving Cena his moment, so I'd put the smart money on this match going down. If they wrestle, I have to figure Cena wins and that inspires him to get back on the horse. The suspension of disbelief required for this approaches critical mass. It will be a nice moment to see this two in the ring together. Then the match will happen.
Winner: John Cena
Matthew: I'm not incredibly excited about the prospect of these two having a match, nor have I been since it was first rumoured. With that said, I have morbidly enjoyed the build up to this… match… confrontation… angle? Whatever it's called, it's been so over the top that I've had a good time with it. I was hoping it would culminate on Raw, but it seems we're saving it until Wrestlemania. I'm not sure how I feel about that?
On one hand, it's different. If Undertaker arrives and calls out Cena at Wrestlemania from the crowd, that would be kind of cool. On the other-hand, a cool angle on Raw would have been really fun, and the route they have chosen might be too cute.
One thing I'm hopeful of is that they let the Deadman version of The Undertaker stay dead. The Character left his gear in the ring and that to me signified the end of it. I'll be disappointed if I see it on Sunday. I want Brawling Biker, American Bad Ass Undertaker to fight John Cena. None of the mystical stuff. It's the best way to go.
Winner: The Undertaker (if there is a match… we don't really know at this point)
John: The first week where Cena did a promo ripping on The Undertaker was great. The other three weeks of it was a stupid waste of time if the plan was for The Undertaker to stay home and not show up at all. Whoever thought this was the right way to build up a match or a confrontation got it wrong. I know that this year's WrestleMania doesn't "need" this match, but if this match was promoted the right way it would be a big deal. Instead, we are going into it not knowing if there will be a match or simply a confrontation.
Why not have Undertaker accept the match? They don't even have to wrestle that much. If they just stood in the ring staring at eachother they would have had the crowd chanting "this is awesome" for them. It's easy. If there's a match, I'll go with The Undertaker to win. If there's not a match, I hope this segment is passable because there's a chance it could be a stinker.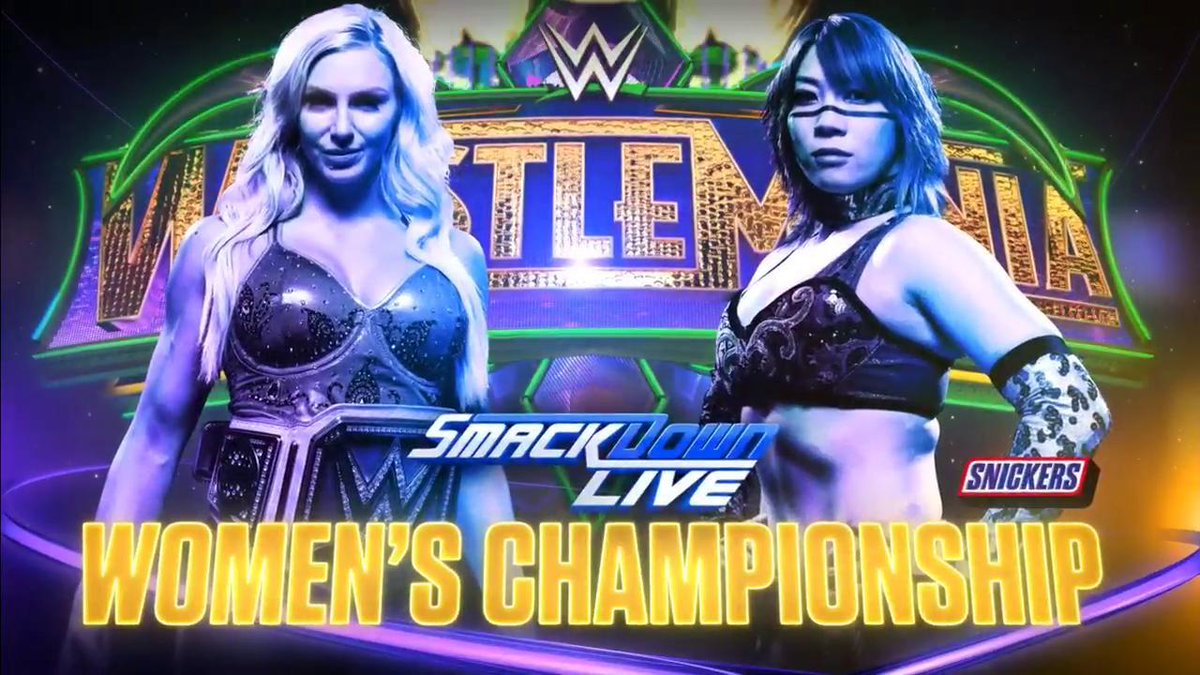 Smackdown Women's Championship: Charlotte Flair vs. Asuka
Kurt: All the press may be on Ronda Rousey, but this is the biggest match involving women on the card, and possibly the biggest match in WWE women's wrestling history. If it wasn't for Daniel Bryan, this would be the match I'm most excited to see. I grow to be a bigger Charlotte fan every time she comes to the ring and Asuka is just someone you can't take your eyes off when she's in the ring. She's so good, so fluid, she leaves you wondering if you really just saw that.
With the amount of title changes I see, this is one match where the champion retaining makes sense, but having said that, I don't think you can end Asuka's streak before she wins a title on the main roster. It's for that fact only that I can make a prediction on this match that is truly a toss-up. I also think that Carmella will unsuccessfully cash in her MITB in this match officially as well.
Prediction: New Smackdown Women's Champion, Asuka
Mike: Repeating Asuka's NXT run has been money for WWE. They have played every card right in their hand so far, and that's a rarity, so let's take a second and appreciate it. What's doubly surprising is that Asuka is a character that Vince and friends rarely seem to get behind: an emotional worker with limited English who wins over the crowd in spite of not being like anything many of them have seen before. Sound like another championship challenger that's wrestling later? Not a coincidence.
Charlotte is a more than capable hand, but there is zero reason to see WWE pulling a swerve and ending Asuka's reign with a loss in her biggest match to date. They didn't have her win the Rumble and the Mixed Match Challenge just to cough up the football at the goal line. This was the right call in terms of opponents and winning allows Asuka to go up against some fresh matchups. As for Carmella cashing in the briefcase? It would be STELLAR writing and nuclear heat. I think WWE plays it safe however.
Winner (and NEW Smackdown Women's Champion): Asuka
Matthew: This will be a cool match. Is there anything else to really say? They haven't really interacted much on the road to Wrestlemania. They've more or less been on different shows the entire build. So there's not much to discuss on that front.
The match itself will be really good I'd expect. Asuka is the best worker on the Women's roster, and Charlotte is the most athletic (hot take: while a great athlete, she's the 4th most interesting character/performer out of the Four Horsewomen). It's a good matchup. Maybe there will be some Carmella shenanigans. That's about all I got for you here.
Winner and New Smackdown Women's Champion: Asuka (because The Streak!)
John: The story is weak here. It's a face vs. face match with Charlotte as the most pushed woman on the main roster for the last two years while Asuka hasn't lost a match since she started in NXT in October 2015. It's their first ever singles match although they did wrestle eachother in a tag match in the Mixed Match Challenge last Tuesday as a nice preview of what's to come.
This could be one of the best women's matches in WWE history if they get time (I expect it to get close to 20 minutes if not more) and if they build it up with believable nearfalls while utilizing their submissions. Sometimes in Charlotte's matches she does a great job of working on the legs to set up the Figure Eight submission and other times she doesn't do it at all, so I hope they keep psychology in mind. That helps the story. The winner is a no doubter because I think Asuka's streak should continue. I would be surprised if Asuka lost.
After the match is over, I think Carmella will try to cash in the Money in the Bank briefcase on an exhausted Asuka. However, Asuka will kick out of a pin attempt and beat Carmella with the Asuka Lock. I think Asuka's in for a very long run as Smackdown Women's Champion.
Winner and New Smackdown Women's Champion: Asuka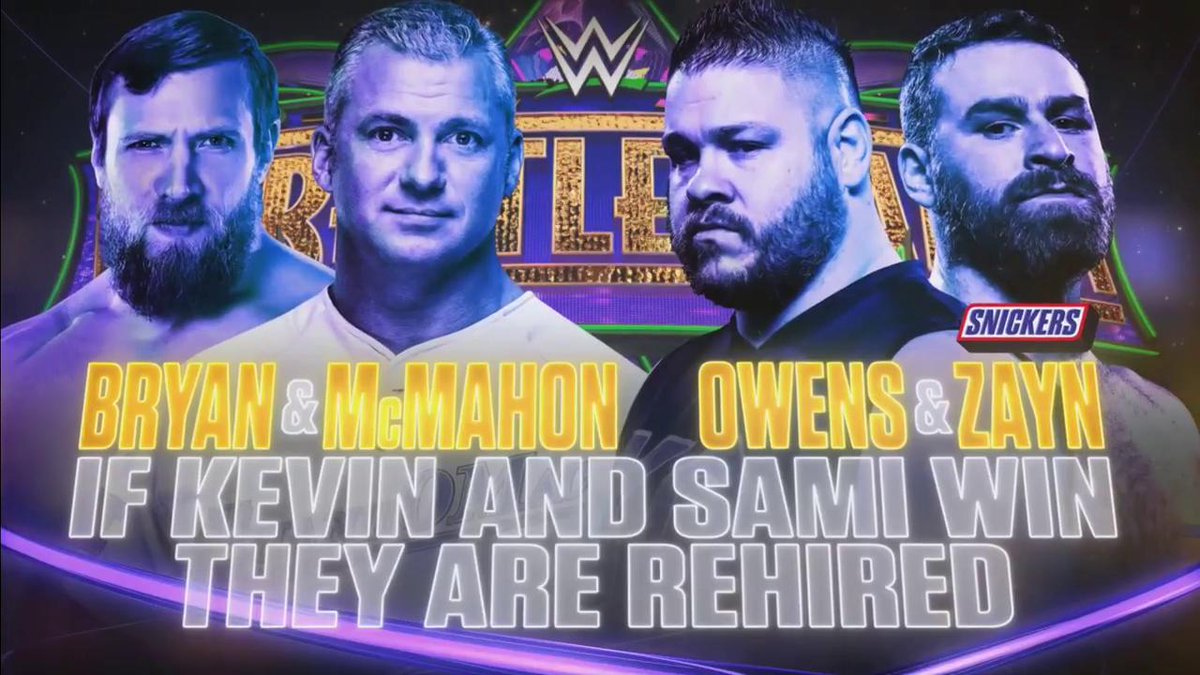 Daniel Bryan and Shane McMahon vs. Sami Zayn and Kevin Owens
(If Zayn/Owens lose they are still fired, but if they win they get their jobs back.)
Kurt: Daniel Bryan is in a match at WrestleMania. Let that sink in. To say this is the match I'm most excited for, would be an understatement. I had convinced myself this would never happen. I was there live in Dallas, the day that Daniel was cleared, and as crazy is this is going to sound, the 9-10,000 fans that night when Daniel unleashed some of his offense on KO and Sami, were louder than the 100,000 fans I was with at WrestleMania 32 in the same neighborhood. There's just something about Daniel that brings out that type of emotion in the fans.
It's legitimately crazy how Shane's own health is a back page story compared to the return of Daniel. No one is sure of what's legit and what isn't, but what can't be debated is Shane was in the hospital for something. This match has all sorts of intrigue and that's before we get to the brilliance of KO and Sami. I knew Sami needed a change when he turned heel, but I don't know that anyone could've expected him to be this good at the role. I'm sure that Shane will ludicrously turn heel on Daniel and that's how KO and Sami will win and keep their jobs, but there is no way I can in good conscious, pick against Daniel Bryan in his return. This is the win we all need.
Prediction: Shane McMahon and Daniel Bryan
Mike: Why is it that matches with McMahons in them get the best builds? I'm big with the rhetorical questions in this preview. If you're looking for prospective WrestleMania "moments," I can't imagine they get any bigger than Daniel Bryan returning to the ring following his battle with concussion issues. It says something about the wrestler and the man himself that he has inspired such crowd reactions without even getting physically involved until the last couple weeks, and I fully expect a good part of this match to be a remembrance of how energizing it is watching one hell of a wrestle return to the craft he loves. Inspiring and truly emotional.
As for the match itself, given Shane McMahon's recent medical concerns I don't expect him to be carrying the mail here. This to me is a classic case of something existing just to set the stage for something to come. The best play would be giving us a bunch of tremendous Bryan/Owens/Zayn matches to salivate over, and naturally that can't be done if the latter two remain "fired." Having Bryan straight up lose would be an enormous gaffe, though, so plans have to be made. Enter Shane.
I have to confess I see the intelligence of the rumored plan of having Shane turn on Bryan, thus enabling DB to begin his long quest for vengeance while the new GM is crowned. I think an even better strategy, though, would be art imitating life in an ironic way by Bryan throwing in the towel for Shane when the baddies refuse to stop dishing out abuse. This would bring an even more emotional context to the whole thing, and set the stage for Shane's role to be further reduced while Bryan gets his retribution. Powerful stuff? YES!
Winners: Sami Zayn and Kevin Owens
Matthew: One of the matches I'm most excited for, though I think it's absolutely crazy that Shane has been cleared to compete here given his health in the last couple weeks. I could see them doing some kind of angle that puts Shane out of commission and has Bryan wrestling what ultimately resembles a handicap match.
I'm eager to see Bryan back in a wrestling ring. Wearing his ring gear and doing what he does best, which is putting on a wrestling clinic. I couldn't think of better opponents either. Sami Zayn and Kevin Owens are perfect counterparts for Bryan here. The in-ring work will be wonderful and regardless of how much Shane can do, the other three will be more than capable of carrying the lion's share of the match.
Now there's the possibility of an angle here. How do you work the match where Zayn and Owens stay on Smackdown? Daniel could turn heel, but why? He's the biggest babyface on the roster at this point. Zayn and Owens could beat Shane to win the match. It's a possibility, but I feel like New Orleans is clamouring for a Bryan return victory.
Winners: Daniel Bryan and Shane McMahon (because Zayn and Owens can always return to Raw…plus the stipulation might not even mean anything, much like Shane/Undertaker from a couple years ago)
John: This match has three of my favorite people in WWE in it…plus Shane McMahon. I don't mind Shane that much, but as a Canadian I'm a huge supporter of my fellow Canucks Owens and Zayn and I love the fact that they have succeeded as a heel team. Daniel Bryan's return has been the best part of WWE this year and I really hope he's able to wrestle for years without any serious injuries to sideline him. He deserves that.
If this was a regular match I would say that Shane and Daniel should win easily. However, with the stipulation they have in place for the match, I'm going with Shane turning heel on Daniel to give Kevin and Sami their jobs back. It's not like Bryan must win his first match back. The story will be that Shane fires Bryan as GM, Shane is the heel boss and Bryan will be against the heel authority figure like he has been against in the past. It's the formula that WWE loves to do. If Zayn and Owens lose, they can still go to Raw or find some other way back on Smackdown (like if there is a new GM for example), but I like the heel turn story better.
I'm excited about this match just from a fan perspective and the crowd reaction to Bryan. He is the most likable guy in WWE, so it's going to be fun to hear those fans in New Orleans cheering him on just as they did when I was there four years ago. In terms of crowd reactions, this may be the loudest match of the night.
Winners: Sami Zayn and Kevin Owens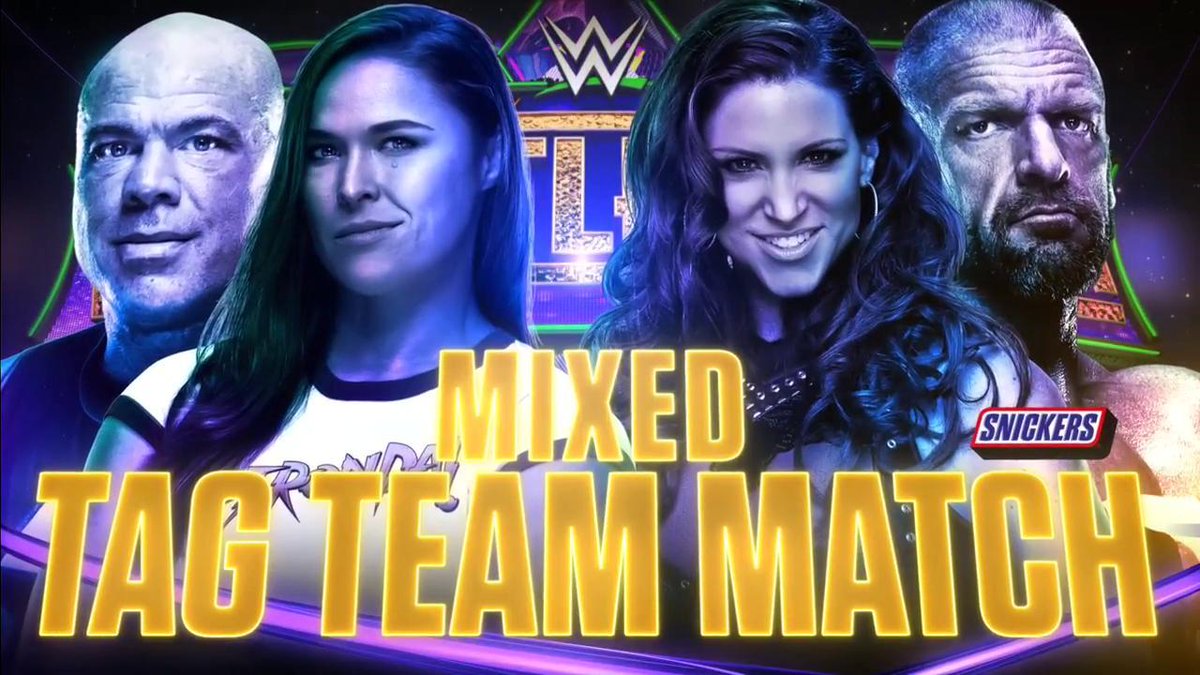 Triple H and Stephanie McMahon vs. Kurt Angle and Ronda Rousey
Kurt: When Ronda Rousey finds the true balance she needs between being genuinely happy to be living her dream and being the badass Ronda Rousey that everyone is expecting from her, she'll be unstoppable in this profession. Even as a diehard Rousey fan, she's had far more cringe-worthy moments than I expected. She's even more rehearsed than Roman was during his "sufferin' succotash" days, and I don't want to see the crowd turn on her like they did him. A strong part of me thinks it's a ploy from everyone working with her, and all the training she's doing with Kurt, is going to be revealed in a big way in this match. She's going to look and act like the "baddest woman on the planet".
The other reason I really want this to work is because it's about damn time Stephanie gets her comeuppance. Stephanie is fantastic on the mic and really a great heel, but everyone hates her on TV for the fact that the men can't do anything about it. She belittles them to the point of no return, but then there's no payoff. With Ronda, there's a payoff. Being the female "Austin vs. McMahon" maybe isn't feasible, but it still could be fantastic television. I wouldn't mind Stephanie on TV if I know there's a chance she's going to end up with egg on her face.
Prediction: Ronda Rousey & Kurt Angle
Mike: This match is an attention-grabber to be sure, but I'm not as interested in it as most folks likely are. I'd much rather Rousey was taking on some active competition instead of furthering a storyline that was really created for The Rock. It feels thrown together, and the idea of having Kurt Angle suddenly reveal shocking truths about how The Authority feels regarding Ronda was underwhelming to put it nicely. I am sure that we'll get some fun moments in this thing, but it's all for show really. I'd much rather Kurt went nuts during the match, was stripped of his GM tag, and could get down to brass tracks and get some dream matches in already.
Triple H (to his credit) is no stranger to losing at WrestleMania, and that will continue this weekend. It's Captain Obvious territory to tell you that Ronda didn't get brought into the WWE with such fanfare and acclaim to promptly lose her first match. A much more interesting and difficult challenge will be transitioning her into full-fledged wrestling star capable of more than some Hot Topic Roddy Piper attire and a menacing scowl.
As for the match itself? If I was plotting it out, I would have Rousey make Triple H submit to the armbar. It's overt and schmaltzy, sure, but it really gets the message across that women are to be treated as equals in both wrestling and the world at large, and now is the time to resonate that. In addition, think of the press attention for that ending! Trips has shown an openness to doing business in a different way, and allowing his momentary embarrassment to quickly give way to the rise of a budding superstar is…you guessed it, best for business.
Winners: Kurt Angle and Ronda Rousey
Matthew: This match could be a cluster****. Not saying it will be, but there are a great deal of unreliable elements in here, as far as wrestling and storytelling proficiency. I'm of course talking Stephanie, Kurt (at this point in his career) and Ronda. This thing might be a very sloppy affair.
I would say the only thing you can be sure of is a Ronda victory, but I've seen Triple H win way too many matches he shouldn't have to say any of his opponents will have a sure win. That said, I think they want Ronda's first match to be successful, and having her be the first woman to vanquish Stephanie McMahon in combat is a good place to start.
Winners: Ronda Rousey and Kurt Angle (because Ronda needs to start off on the right foot, but there's money in her being heel down the line)
John: I know this match is really about Rousey, but I'm happy to see Angle back in the WrestleMania ring for the first time since 2006. It really shouldn't have taken him 12 years to be in a match at WrestleMania. That's just how it goes, though. I'm excited for Angle working with Triple H again because of the great matches they had nearly two decades ago and I assume they will work 90% of the match.
There's no reason for Stephanie to get a lot of offense on Rousey because most of Steph's moves would look bad although Rousey may be better in the ring than most people realize.
The finish of this match should have Rousey "break" the arm of Stephanie McMahon leading to a submission victory while Triple H is tapping out to Angle's Ankle Lock at the same time. I would have them say that Rousey broke Stephanie's arm (something WWE did with Brock Lesnar to Triple H in 2012) and it would really put over Rousey huge.
Winners: Kurt Angle and Ronda Rousey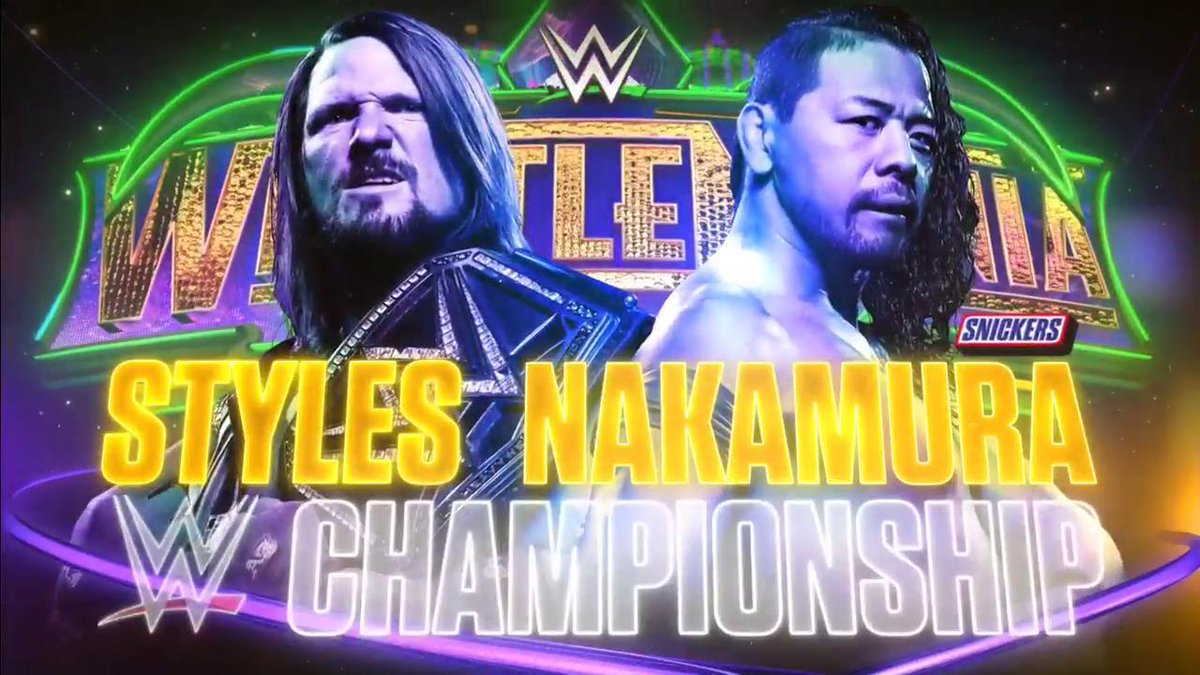 WWE Championship: AJ Styles vs. Shinsuke Nakamura
Kurt: I'm giving Nakamura, or more specifically WWE's booking of Nakamura, one more chance. Even with winning the Royal Rumble, since his debut match with Ziggler, I've never felt that WWE knew what they were doing with him. He's the "King of Strong Style" but I haven't seen one ounce of strong style since he's been on Smackdown. This match is the chance to finally let that happen.
It's been called a Dream Match based on what they did in Japan against one another. The fans are expecting that quality and that style of that match. Anything less will be a disappointment. It's also important for Nakamura to be the Nakamura of old since all signs point to him winning the title and carrying the Smackdown brand. I would personally love to see AJ retain, as I'm just not a Nakamura fan in his current presentation and I want AJ to stay on Smackdown. I think AJ is destined for Raw, though. No matter how many matches there are, in a 7 hour show there should be no reason these guys don't get to go over 20 minutes and tear the house down.
Prediction: New WWE Champion, Shinsuke Nakamura
Mike: I could go on and on about how good this match will be, and it wouldn't do any justice. Two of the greatest talents in the wrestling world will do battle on Sunday, and with any luck it will go a long way toward convincing the brass that they should be closing the show next time around. One thing I particularly love about this matchup is that the fans have wanted it since the two stared each other down in a moment at MITB 2017 so thick with tension and anticipation that you'd need to put down the knife and pick up a hacksaw. I went into the Rumble praying to the wrestling gods that Shinsuke would win it. When he did and immediately challenged AJ, we had our WrestleMania match to end all matches. And it will deliver on every level.
At the forefront of the intriguing questions regarding the outcome is the health of AJ Styles, who has been battling what many reports have claimed is a debilitating injury. Should he need to take some time for surgery, the ending of this writes itself for obvious reasons. Assuming he's good enough to go (and there's little reason not to think so following this week's Smackdown), the jury remains out. WWE hasn't done much with build, just having the two guys respect each other and tease a breakdown of that respect, but with the crowd loving both of them as much as they do there's little chance anybody is going heel here. Makes it an equally great match but perhaps less of a great story.
I'd love to think Nakamura gets another big moment with a win here, but I'm unconvinced that WWE is going to go that route just yet. Their experiment with Jinder Mahal was a colossal failure, and while I'm not comparing the work of the two, in WWE's mind they are inextricably connected. They don't know what to make of Nakamura, but are willing to concede to the fans every once in a while. Handing him their championship is another matter entirely. There's plenty of cash to be made having these two start a lengthy feud that eventually becomes an even better story, and very little need to rush it unless Styles is switching brands. He will certainly be doing that if he drops the strap here. I don't see it.
Winner (and STILL WWE Champion): AJ Styles
Matthew: This is the big one I think. I think the WWE is smart for getting out of the way of this rivalry and letting the fans excitement for the match speak for itself. This didn't need a big, gimmicky, emotional build. We all know what we're in store for and delivery day is almost upon us.
The build up here, while not incredibly important has been good, especially for Nakamura. It's the best he's been booked on the main roster, and the coolest he's seemed since coming to the WWE. They are tapping in to some of what made Nakamura such a captivating presence when he was in New Japan. They could still book him better, but I'll give them points for improving.
There was worry AJ wouldn't be able to compete in this match. That would have been a disaster. He looks like he's good to go, so we should thank our lucky stars. He's done a lot of work carrying this build on the microphone and has sold that this bout is a dream match. It's also a match worthy of the level of superstar that AJ Styles is. It's his biggest Wrestlemania match to date and nobody deserves for the eyes of the wrestling world to be on him more.
This match has the opportunity to not only steal the show, but to become a landmark Wrestlemania match and moment. These guys can both work incredible matches and work very well together. I expect a match we will all remember. I expect a match that will part of Wrestlemania video packages for decades. I expect nothing short of greatness. I'm ready for it.
Winner and New WWE Champion: Shinsuke Nakamura (because it's the right stage and the right time for him to become the top guy on Smackdown Live)
John: This will be a match of the year contender that lives up to the hype as a classic match between two of the best wrestlers in the world. I like that WWE is calling it a "Dream Match" because ever since they signed with WWE two years ago, the fans have clamored for it and WWE has built it up the right way by having Styles walk in as the WWE Champion against the Royal Rumble winner Nakamura at the biggest show of the year. If this happened at any other pay-per-view it would be too soon, but for WrestleMania it's the right place for this match.
Give them 20-25 minutes and let them do their thing. I don't think it has to be that complicated. They will tell a tremendous story with a mix of technical wrestling, hard hitting strikes and submissions when the time is right. They are veterans with 20 years of experience and they worked together in Japan including in a classic match two years ago at Wrestle Kingdom 10. This has the chance to be one of the best WrestleMania matches ever.
I'm going with Nakamura here because Styles has had a great run as champion and it's time for a title change to try to establish Nakamura as a legitimate top guy. Styles is already massively over. Plus, I can see Styles being moved to Raw in the next Superstar Shakeup because with Smackdown having Daniel Bryan back, Styles may be used as a top face on Raw.
Winner and New WWE Champion: Shinsuke Nakamura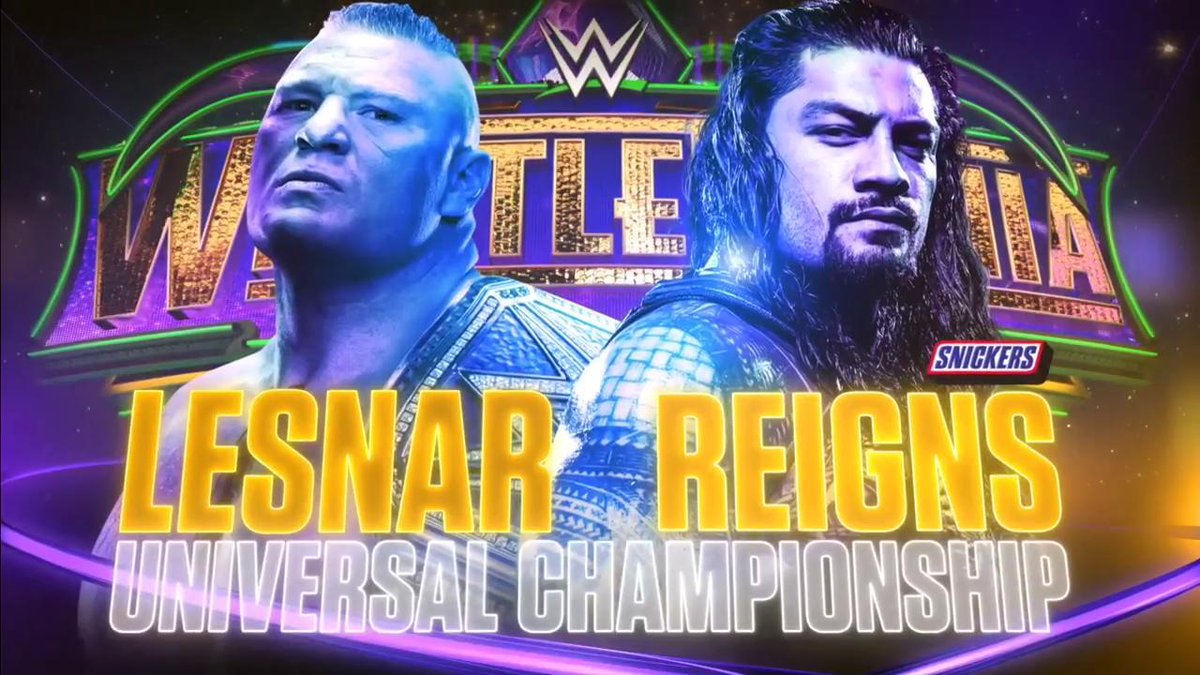 Universal Championship: Brock Lesnar vs. Roman Reigns
Kurt: I hope the rumors that Brock Lesnar is going to UFC are true. I really want to see what WWE booking is like when they don't have Brock to fool them into thinking he's their biggest star. The Universal Title has become worthless. Everyone complains about how Reigns was destined to be the challenger for Brock at this show a year ago, but really it's Brock's booking to get here that's been the issue, not Roman's. Roman has done nothing but get better in the ring and more confident on the mic. Brock has derailed the pushes of Samoa Joe, Braun Strowman, and impeded the progress of Finn Balor because no one backstage thought Balor vs. Lesnar was worth seeing, even though Balor is the most popular guy on Raw and is still owed a Universal Title rematch. Whether it was planned this way or whether Brock really doesn't give a shit about WWE anymore, Roman has had to carry this program on his own and done a damn good job at it. Considering I haven't wanted to see a Brock Lesnar match since the first Goldberg match, the fact that I want to see this match is all because of Roman.
I wish I had the time to try and convince those that still boo Roman Reigns, how dumb it is to do so. Since I don't, I'll just say that I can't wait for Roman to bring the title into an every show title and make it feel important again. If I was booking this match and knew Brock was leaving, I would have Brock get a taste of his own medicine. End this match in less than five minutes with multiple Superman punches and multiple Spears. The end.
Prediction: New Universal Champion, Roman Reigns
Mike: This is the moment most of the company has been waiting for, and many of us have been dreading. The downside of the Reigns coronation is how obvious it has become, with all of us rearranging deck chairs on the Titanic as the survivors tread water and wait for the inevitable. I'm frankly less concerned about the reality of the outcome of this match as I am what happens after that. Where do you go with Roman as champion and an embittered crowd behind him, particularly on a show largely devoid of capable heels? That is a mega question that WWE had better have a solid answer for if they want this to fly.
I don't think many minds will be changed after this match. Lesnar has openly flirted with the idea of making yet another return to Dana White and friends, and whether he ultimately does or not is a matter for another column and time. Lesnar's run has brought eyeballs to the product but has been largely ho-hum if not for the ever-entertaining bombastic verbiage of Paul Heyman and a couple of showdowns with WCW's version in Goldberg. I'm not a giant fan of the part-time champ, especially for this time period, and WWE acknowledging that oddly at the presumed end is just another in its seemingly endless series of missteps in setting the table for this match. It's like they took the primer for getting fans to look at things differently and just tore it up. Mind-boggling.
Will kicking out of an F-5 and delivering an endless series of Superman punches be the rousing moment they hoped for when they drew this up? Doubtful. The sad fact is that unless Roman walks out of New Orleans as a Paul Heyman guy, WrestleMania's closing moment will be far less captivating than many that came before it.
Winner (and NEW Universal Champion): Roman Reigns
Matthew: For the third straight year, we are witnessing the coronation of Roman Reigns. I wish I was as behind him as the WWE seems to be. I could be, but they try so damn hard. This year they pulled out all the stops. Roman was arrested, beaten up as an underdog, they reminded us of his storied a famed lineage, they positioned him as the Anti-Authority figure against Vince McMahon. They used every trick that has worked with guys in the past to help Roman be cheered and make sure Brock is booed.
I could have gone along if so much of what they talked about wasn't so preposterous. We all know that Roman is Vince's Boy, so positioning Brock as that, using those words is fairly insulting to the intelligence. The WWE just can't seem to get it quite right with Roman, despite so much effort. The list of guys that I care more about than him is still rather lengthy. Shinsuke, AJ, New Day, Usos, Dean, Braun, Daniel Bryan, Sami Zayn, Seth Rollins, even John Cena, then Roman Reigns. They have such a deep roster of talented guys. I wish they treated this as more an ensemble show. Instead they keep trying to get me to view Roman as the one and only. I'm not sold yet.
Then There's Lesnar. Brock is likely losing and done. I don't really care. I feel an absence of emotion for him as a character and performer on the roster. I've been done with him for over a year at this point. I find him to be mostly boring, half checked out, and for the lack of a better term, lazy. He's a creatively bankrupt presence and I'm happy that I only have to pay attention to him for a few more days.
Winner and New Universal Champion: Roman Reigns (because we must continue the Roman Reigns show, we can't pivot or adjust)
John: The outcome is obvious here. Lesnar has dominated the Raw brand since he won the Universal Title last year and nobody has kicked out of his F5 finishing move since that point. Reigns will likely kick out of it once, maybe twice and even a third time. The fans may not love it because they are against Reigns due to his massive push, but I like Reigns and enjoy his matches for the most part.
I hope it's a good match like they had three years ago. It may not be as good because Lesnar already has a foot out the door, so there's some concern about the match quality. The result is a no doubter though. Reigns wins after three Spears finally put Lesnar after 15 minutes of action.
Winner and New Universal Champion: Roman Reigns
BONUS TOPICS!
Match I'm Looking Forward To The Most
Kurt: Daniel Bryan's comeback trumps all. If it wasn't for him, it'd be Charlotte vs. Asuka.
Mike: Without doubt Styles/Nakamura. Will be every bit of the five star affair we expect it to be.
Matthew: AJ Styles/Shinsuke Nakamura and Mustafa "The Heart" Ali vs. Cedric "The Soul" Alexander.
John: I'm most excited about Styles vs. Nakamura although Bryan's in-ring return is right there too.
Match I Care About The Least
Kurt: The women's battle royal. It's just the timing after the Royal Rumble & lack of top stars.
Mike: Excluding the easy pre-show picks, I'll go Rousey/Angle vs. McMahon/Trips. Much ado about nothing.
Matthew: United States Championship by a country mile.
John: The women's battle royal is the least interesting. On the main card, Jax vs. Bliss will be bad if it gets over five minutes, so that's my pick because I don't expect them to be able to have a good match.
Longest Match
Kurt: It should be AJ vs. Nakamura, but I've got a funny feeling it's going to be Charlotte vs. Asuka.
Mike: You can make a case for Lesnar/Reigns, but I don't see that being as long as a typical main event given the style of both. AJ/Shinsuke.
Matthew: Shinsuke Nakamura vs AJ Styles.
John: There are several matches that could go over 20 minutes on this show. I'll go with Styles vs. Nakamura at around 26 minutes.
Shortest Match
Kurt: Per my prediction, I'm going to go out on a limb and predict Roman vs. Brock.
Mike: I think Jax will make fairly short work of Alexa Bliss.
Matthew: Nia Jax vs. Alexa Bliss.
John: I think it's Jax vs. Bliss under five minutes.
Excitement Level on a Scale of 1-10 (1 being low, 10 being high)
Kurt: I'm torn between a tremendous card and the fact I must commit to 7 hours. I'll go strictly off the card and say an 8.
Mike: You would think that this would be a high number, but the length of this and the amount of part-time talent in big spots on the card drag it down a tad. There's something for everyone but that means jack of all trades and master of few. I'll give it a solid 7 but no higher.
Matthew: 9! This card is stacked and while it will be a long night, there are sure to be very few lulls.
John: It's an 8 from me. I'm excited about it and I hope they exceed my lofty expectations
Final Thoughts
Mike: WrestleMania will, as always, prove an exciting event worthy of discussion, but I'm not convinced it will be in the rarified air of the truly great ones for a variety of reasons. Very few of those reasons actually have to do with the predicable main event, but rather the effort by WWE in recent years to sacrifice storytelling and feud building for the easy solutions of packing the entire roster onto the card and turning many of the main matches into bloated affairs of too many wrestlers.
The return of Daniel Bryan and the WWE Title match are no-brainer incredible moments and will bring up the overall quality of the night, but it's going to take more than Ronda Rousey and Taker/Cena in the battle of the Hoverounds to get me supremely excited. It's unfortunate that guys like Braun Strowman, who dominated so much of WWE's programming this calendar year, will get pushed to the side for some of the silliness, but that's the time we live in. This is a great time of year to be a pro wrestling fan but unfortunately it's also become an annual tradition to hope next year brings the winds of change. A guy can dream, can't he?
John: That's all for us. Thanks to the crew for joining me once again. I will write a live review of WrestleMania on TJRWrestling.net on Sunday night starting with the main show at 7pmET and I'll edit in the Kickoff Show matches after, so check it out during the show or after it's over.
Kurt – @KTankTMB
Mike – @DharmanRockwell
Matthew – @MJDP_GSE
John – @johnreport
If you want to send an email, send it to me at mrjohncanton@gmail.com as well. Thanks for reading.