TJRWrestling WWE Fastlane 2018 Preview
John: Welcome to the TJRWrestling WWE Fastlane preview featuring the Smackdown brand. The show takes place this Sunday, March 11th in Columbus, Ohio. It's the last Smackdown only PPV because as we've covered a few weeks ago, WWE is changing all PPVs to feature both Raw and Smackdown talent starting with WrestleMania next month.
This is going to be a solo preview because my usual preview partners couldn't make it. Mike Holland is on vacation while Kurt Zamora and Matthew Phillips have insane work weeks, so I'll get through it alone.
(Note: All graphics are from WWE.com. The banner up top is courtesy of our friend Melo Man.)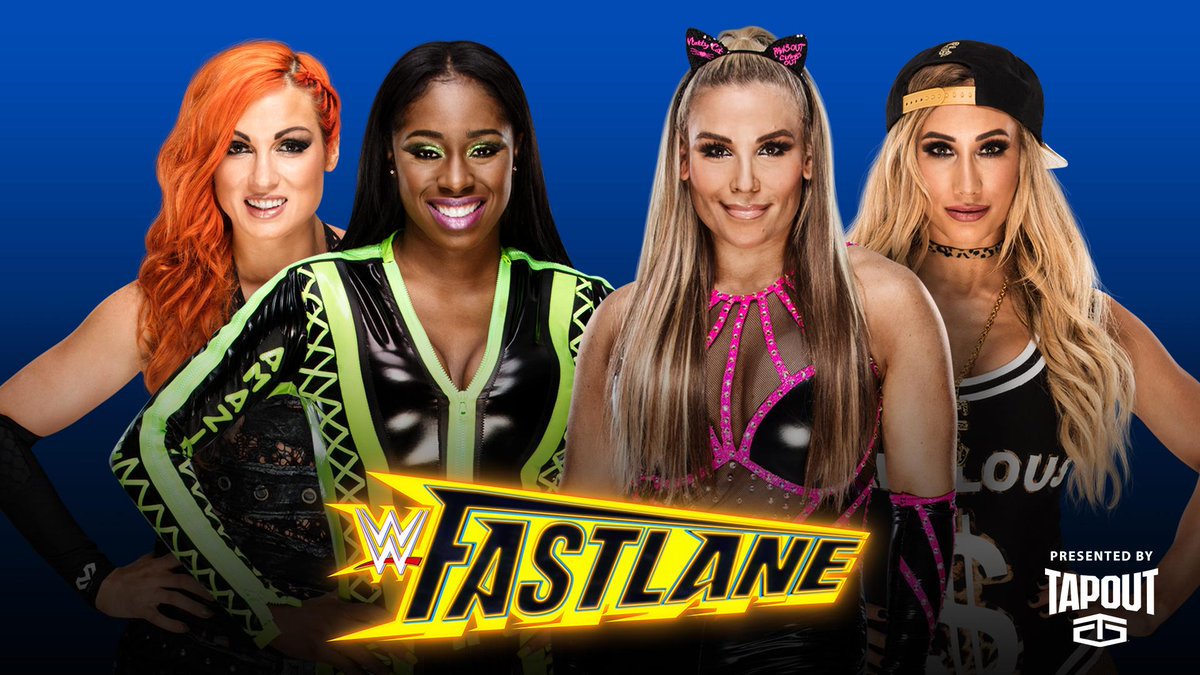 Naomi and Becky Lynch vs. Natalya and Carmella
There's not much of a story to talk about with this match. It was set up with Natalya and Naomi exchanging words after Becky beat Carmella in a match. You would think WWE's Creative team would try to come up with storylines for PPV matches, but there was such a weak effort here. The crowd may die during some of this match due to the lack of the story although Naomi and Becky are liked by most of the fans. Anyway, I'll go with Naomi pinning Carmella, who still has the Money in the Bank contract.
Winners: Naomi and Becky Lynch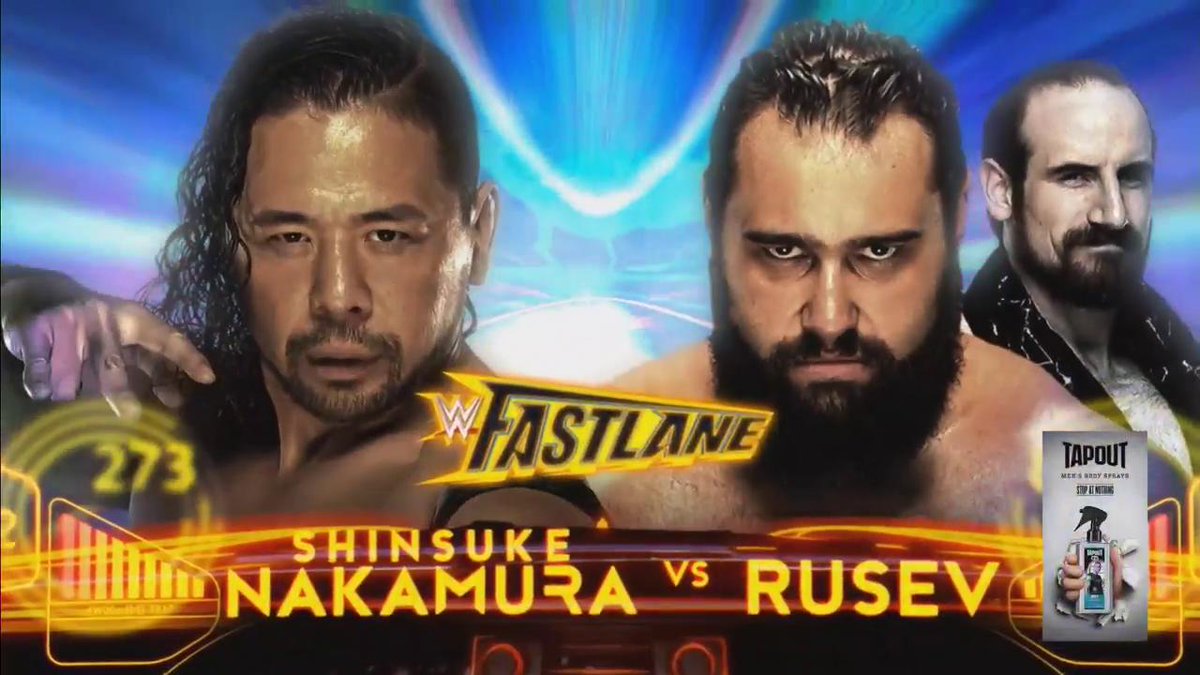 Shinsuke Nakamura vs. Rusev
I like both guys a lot, but once again there's no story for this match. Nakamura did an interview, Rusev interrupted it and now they have a match. It was two minutes. Why not start the storyline weeks ago? Both guys have been off television so much in the last month even though both guys are liked by the fans. Speaking of that, the fans are firmly behind Nakamura, but they also love chanting "Rusev Day" and if WWE listened to the fans, they would have turned Rusev at the Royal Rumble or right after it. Instead, he's still a heel.
This should be a win for Nakamura since he won the Royal Rumble. There's no reason for him to lose this match even though I can recall some Rumble winners losing at the following PPV before WrestleMania in the past (Steve Austin losing to Triple H in one of my favorite matches ever at No Way Out 2001 for example). I don't think it's going to happen here, though. Nakamura wins to give him more positive momentum going to WrestleMania.
Winner: Shinsuke Nakamura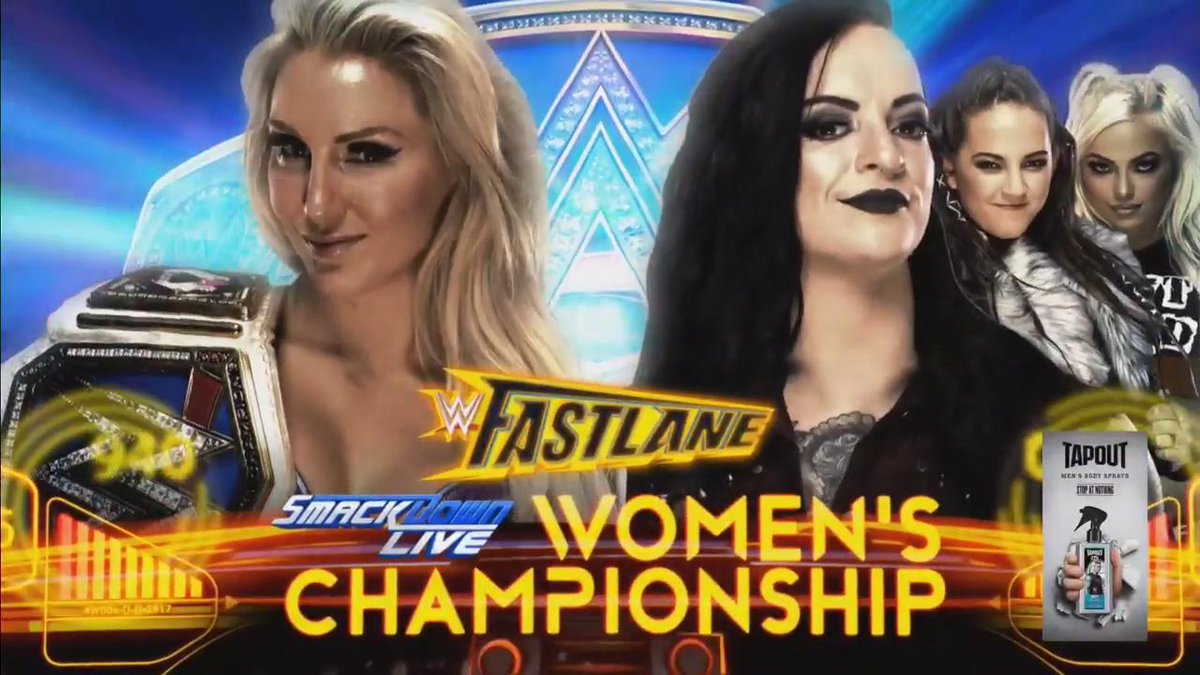 Smackdown Women's Championship: Charlotte Flair vs. Ruby Riott
A Charlotte win is the most obvious outcome at Fastlane. There's no chance she is going to lose the title to Ruby Riott one month before WrestleMania. At least there's a story in place here since Charlotte beat Ruby's allies (Liv Morgan and Sarah Logan) and then Ruby beat Charlotte's allies (Naomi and Becky Lynch). Ruby will probably be on offense for most of the match, Charlotte will come back, take care of Liv and Sarah outside the ring and then win with the Figure Eight submission.
The plan is Charlotte vs. Royal Rumble winner Asuka at WrestleMania as far as I know, so Asuka will probably announce she's facing Charlotte soon. It should be made official by next week's Smackdown since there's less than a month to go until WrestleMania.
Winner: Charlotte Flair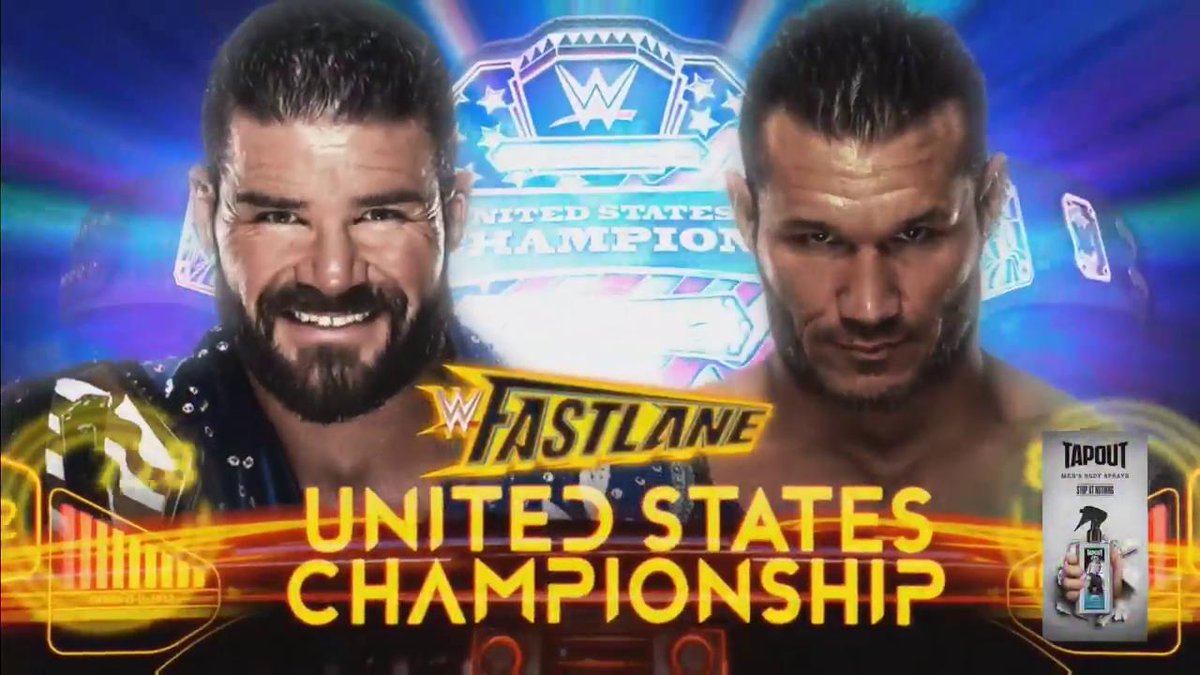 United States Championship: Bobby Roode vs. Randy Orton
This feud has felt weird because Jinder Mahal has been heavily involved by having issues with both guys and he beat Orton on Smackdown last week because of Roode jumping on the apron after Orton threw Mahal into Roode. It seemed obvious that they were going to have a triple threat match here, yet WWE announced it as a singles match. Due to the obvious involvement of Mahal, this is either going to end in a disqualification or Mahal is going to be added to it before the match.
I think they might change it as a triple threat, but it's tough to really predict that because it's a bit bold. I'll go with Roode retaining the title although that's not a sure thing.
Winner: Bobby Roode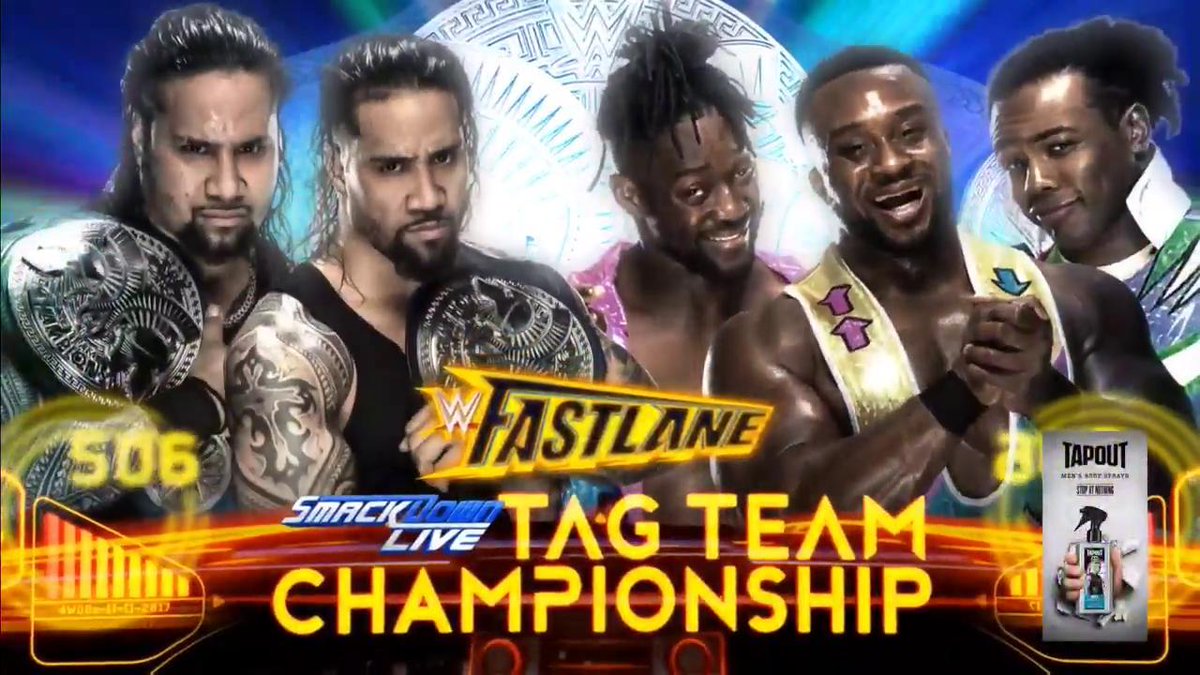 Smackdown Tag Team Championships:The Usos vs. The New Day
I like both teams a lot and I enjoyed their 2017 feud quite a bit. I don't mind WWE going back to the rivalry because they know how to put on an exciting match every time they get in the ring together. Much like the US Title situation, things are a bit complicated here because on Smackdown two weeks ago we saw the Bludgeon Brothers enter the ring after The Usos and New Day did a promo.
I think these teams might have a really good 15-minute match only for the Bludgeon Brothers (Harper and Rowan) to go down to the ring, beat up both teams and there's not a winner in the match. It could set up a Tag Team Ladder Match at WrestleMania since last year the Raw tag teams had the Ladder Match, so it makes sense to give it to the Smackdown teams this year. That's another one of those predictions where I'm not that sure about it, so I'll just list the champs as the winners although I think the interference is more likely.
Winner: The Usos (Or maybe the Bludgeon Brothers beat up both teams. I can't decide!)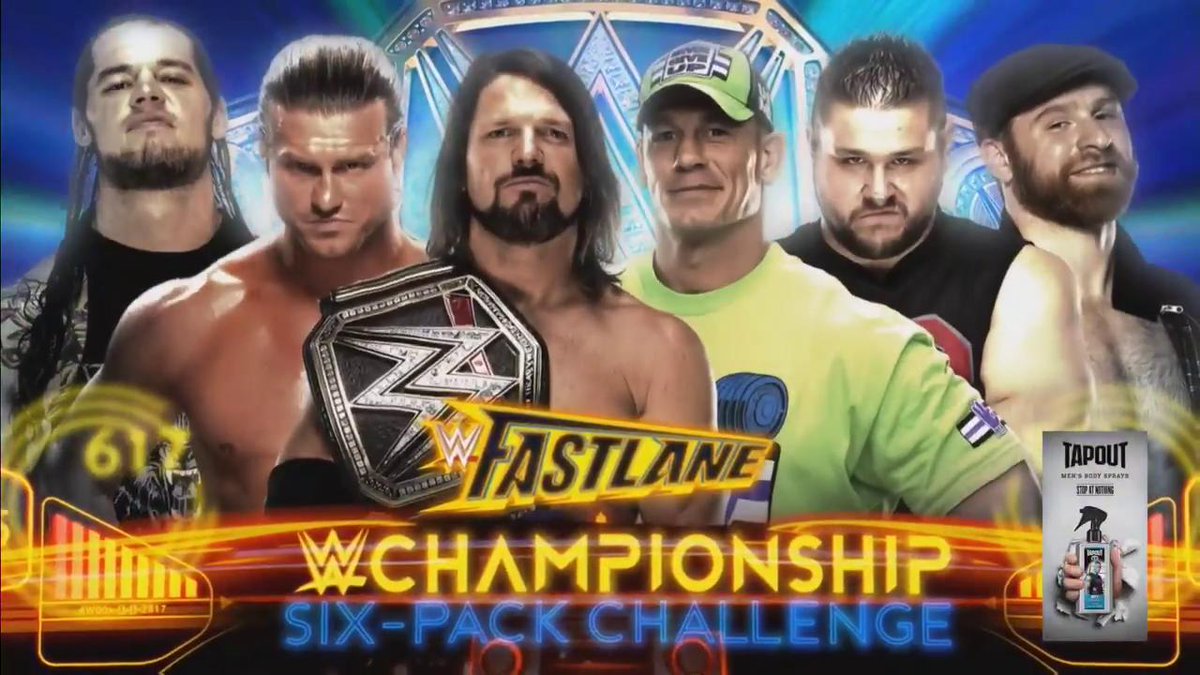 Six-Pack Challenge for the WWE Championship: AJ Styles (c) vs. John Cena vs. Sami Zayn vs. Kevin Owens vs. Baron Corbin vs. Dolph Ziggler
It's time for the main event, which was originally a 3-Way (Styles vs. Zayn vs. Owens), then a 4-Way (Corbin added to it after he beat Owens), then a 5-Way (Ziggler added to it after he beat Zayn) and finally a Six Pack Challenge after Cena beat Styles two weeks ago. This is Cena's second PPV main event in two weeks since he was part of the 7-man Elimination Chamber match that Roman Reigns won two weeks. I'll break it down six ways by listing the competitors in the match.
Sami Zayn – It pains to me say that he's the least likely to win, but Zayn won the 5-Way match on Smackdown (everybody in this match minus Cena). That means there's very little chance he's going to win again. If anything, it makes him more likely to get pinned. What I'm intrigued is how Zayn and his best buddy Kevin Owens will be booked in the match because Zayn pinned Owens last week. I'd like to see them work together for most of the match before they do the predictable bit where they fight eachother.
Dolph Ziggler – I really liked Ziggler's promo on Smackdown followed by his match on Styles. It's nice to see Ziggler out there talking about how ridiculous it is that he hasn't had a singles match at a WrestleMania yet. While I hope he gets that singles match at a WrestleMania, I doubt that happens and I really don't think he's going to win this match. I feel like either Zayn or Ziggler will take the pin in this match.
Kevin Owens – A lot of what I wrote about Zayn works for Owens as well although it's different because Zayn got the pin on the last Smackdown. That leaves a sliver of a chance for Owens winning the WWE Title here, but I doubt that's the direction they go in. I think Owens and Zayn will end up fighting eachother towards the end of the match with the story being that their selfishness got in the way.
Baron Corbin – It seems like Corbin is just kind of there in this match. I thought his quick promo on Smackdown against Cena was good because they have a history and Cena was the reason why he failed during his Money in the Bank cash in attempt in the summer. Corbin will probably come close to winning several times, but I doubt he will be put over here.
John Cena – The story of Cena winning his 17th WWE (World) Title would be nice, but it's not happening at this show. Cena's match at WrestleMania is against The Undertaker and it may be official as soon as Monday's Raw or the week after. I appreciate WWE trying to tell the story that he has to win this to have a "clear path to WrestleMania" but it's not that compelling, and most fans can see through it.
AJ Styles – I'm about 95% sure that Styles is winning this match. Styles vs. Nakamura is the match that WWE should do at WrestleMania. A lot of us have wanted to see it in WWE since both guys started in the company two years ago. Styles has had a good run as WWE Champion (aside from all the non-title losses) and Nakamura won the Rumble match, so there's no reason to change the course. Stick with that plan and put Styles over big at this show. It's the right decision.
They should get 20-25 minutes for this match, there will probably be nearfalls going on all the time as guys break up pin attempts. It's very possible that weapons like kendo sticks or chairs are used while some guys will probably be put through tables too. In the end, AJ Styles should have his hand raised as the man that is still the WWE Champion.
Winner: AJ Styles
BONUS TOPICS!
Match I'm Looking Forward To The Most
The Six Pack Challenge for sure. It should be very good.
Match I Care About The Least
Natalya and Carmella vs. Naomi and Becky Lynch. I like them all as performers. The problem is the lack of a storyline hurts them.
Longest Match
The Six Pack Challenge should go 25 minutes. There's a chance that The Usos vs. The New Day goes a long time too.
Shortest Match
Charlotte Flair vs. Ruby Riott. If they keep it at just six matches then all of them will get over 10 minutes.
Excitement Level on a Scale of 1-10 (1 being low, 10 being high)
It's about 5 out of 10, which may be optimistic on my part. It's a predictable show and not enough interesting storylines to make me more excited about it.
Final Thoughts
I will try to write a live review of Fastlane on TJRWrestling.net on Sunday night, but I'm going to be at a Raw brand live event that starts three hours before Fastlane. Because of that, I may miss some of the start of Fastlane. I should see most of it live and will go catch up on what I missed when I get home. Anyway, you can check out my review during the show or after it's over.
John – @johnreport
If you want to send an email, send it to me at mrjohncanton@gmail.com as well. Thanks for reading.