TJR Review: Dark Side of the Ring – Benoit
A new two-hour documentary aired last night on Vice TV in the US and Crave here in Canada as part of the second season of the "Dark Side of the Ring" series. The subject was a very difficult to watch because it covered the life and death of professional wrestler Chris Benoit, who was great at his job, but that really doesn't matter anymore because all he will be a lot of people (with good reason) is the guy that killed his wife Nancy and his son Daniel in June 2007. The double murder-suicide is arguably the worst thing to happen in wrestling history at a time when Benoit was one of the top superstars in WWE.
Let me begin by saying I was a big fan of Chris Benoit the wrestler. Benoit grew up in Edmonton, so myself as a Canadian wrestling fan, there was always that connection there because Canadians love our "local" heroes so to speak. By the mid-1990s, I knew all about him after his WCW debut, then I wanted to see more and I sought out tapes of him in Japan as Wild Pegasus (Super J Cup 1994 is an amazing tape). As an in-ring performer, Benoit was one of the best and one of my favorites in WCW. When he joined WWE in January 2000, I was ecstatic about it. Fast forward four years to when he won the Royal Rumble 2004 and then his only World Title at WrestleMania 20, those were moments I loved. I remember those things so well and celebrating those moments with fellow wrestling fans was a lot of fun. Three years later is when he committed the double murder and killed himself, so all those feelings of happenings are gone. I can still watch Benoit matches, but I don't have those happy memories anymore. I know a lot of fans that can never watch Benoit matches again while others don't mind it at all. It's all up to you how you view it. I just wanted to give my perspective that was a fan of Benoit the wrestler, but I just can't think of him the same way that I used to.
UPDATE: Vice announced that you can watch them free online on their website right here. It might be US only.
I think the documentary was very well produced by Jason Eisener and Evan Husney with interviews featuring the key people in the Benoit story. I've heard separate interviews with Benoit's oldest son David and Nancy's sister Sandra Toffoloni previously, but never presented in this way. David was Chris Benoit's oldest son from his first marriage and lived in Edmonton where Chris spent a lot of his life. They lost family members and they aren't in the public eye, so we don't get to hear from them that often. Chris and Nancy lived in the Atlanta area.
It was also nice to hear from people that were close with Chris and Nancy like Chris Jericho, Chavo Guerrero, Vickie Guerrero, Dean Malenko, Julie Malenko (Dean's wife) and others. They also featured interviews with author Matthew Randazzo V, who wrote a good book about the Benoit tragedies and former WWE superstar Chris Nowinski, who provided insight on Benoit's concussion history. Jim Ross also did a good job since he was a WWE executive when Benoit went there in 2000.
The first half of the documentary focused on how Chris and Nancy each got into the wrestling business. The way they became a couple was well known because Nancy was married to wrestler Kevin Sullivan at the time, who also was a booker in WCW. Sullivan booked a storyline where Benoit stole Nancy (known as "Woman" in wrestling), which led to Nancy leaving Sullivan for Benoit. There were other reasons for her leaving Kevin as they covered in the documentary. Chris and Nancy's son Daniel was born on February 25, 2000, and sadly only got to live for seven years.
Another subject in the first half of the documentary was on the relationship between Chris and his best friend, the late, great Eddie Guerrero. That's important because even though they had different backgrounds in life, they bonded because of their love of wrestling. They worked together in Japan, in ECW, then in WCW and obviously in WWE for several years. David talked about their famous hug at the end of WrestleMania 20 and how he wished they both stop wrestling there.
Some of the stories that were very emotional to watch involved Eddie's death. When they showed Chavo talking about Eddie's death, how he found him in the hotel and then Benoit's very emotional reaction to it, that was emotional. It showed how much Eddie meant to so many people, but especially to Chris. Vickie told a story about how she saw Chris weeping while he was in Eddie's bed because he missed his friend so much.
It was also heartwarming to learn how caring Nancy was after Eddie's death. Vickie talked about how Nancy was there for her more than anybody else and how there were times where Nancy was even at Vickie's house taking Vickie's daughters to school because Vickie was too distraught to deal with it. When you hear things like that, then you remember that Nancy was killed two years after that kind of thing, it breaks your heart. It also showed us what kind of an amazing Nancy was, which makes her tragic death even sadder.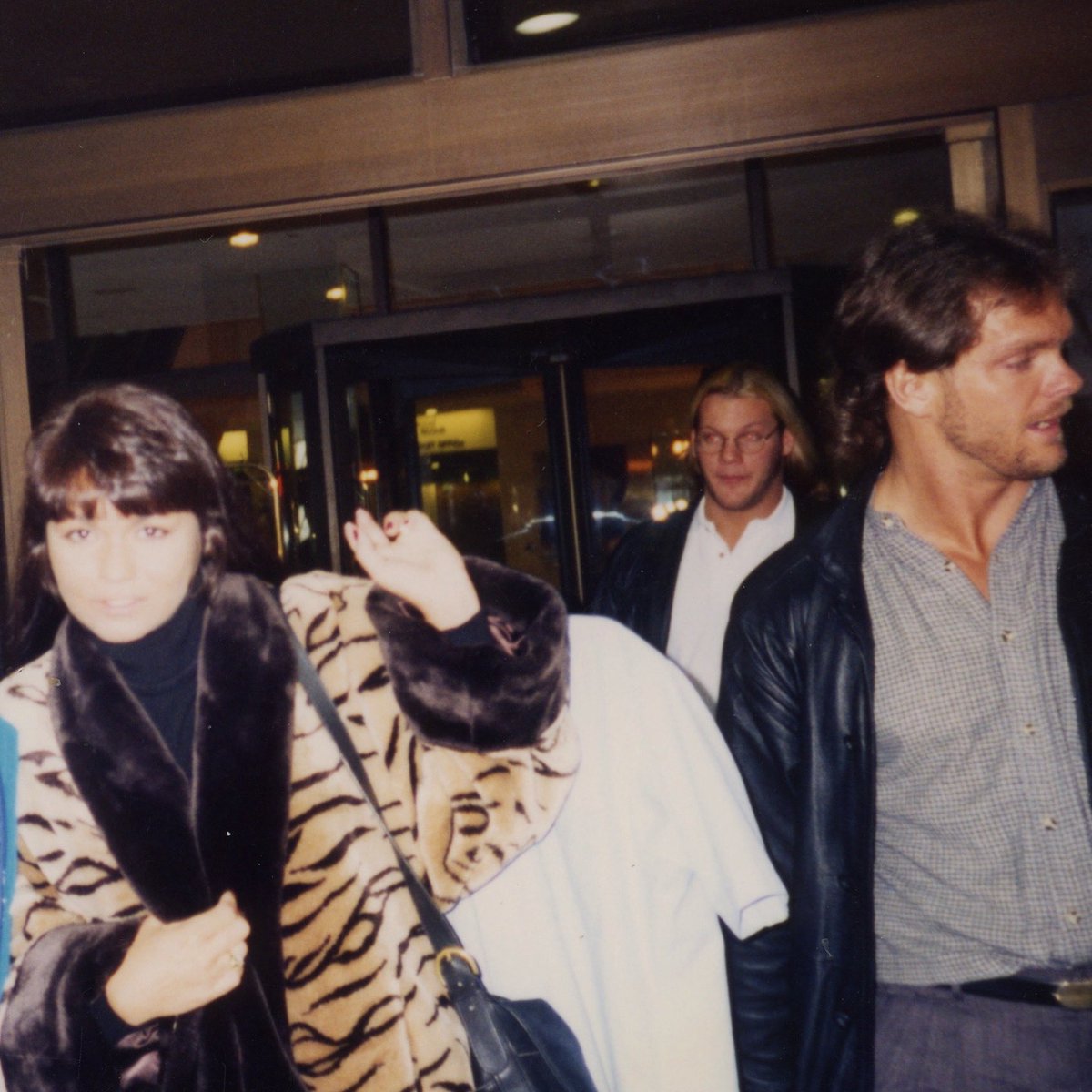 I think Chris Jericho summed up the feelings about Guerrero and Benoit the best. Guerrero's a hero that died tragically while Benoit is a murderer that is ignored in the history books as he should be. If Benoit were to only kill himself (as Vickie mentioned), but allow Nancy and Daniel to live their lives, it would be a tragic story and Chris wouldn't be hated like he is.
There was a lot of talk about Chris Benoit being a heavy steroid user going back to when he first started wrestling right up until the end of his life. They showed some texts from Nancy to Chris where she commented on how the WWE Wellness Policy testing was a joke. Benoit's brain damage due to concussions was also covered with Nowinski providing a lot of insight into that.
I've always been a Chris Jericho fan, but my admiration for the man grew even more after watching this. The same goes for Chavo Guerrero as well. David revealed that Chris and Chavo were really the only guys that reached out to him after this ordeal. As Chavo said, David didn't do anything. They didn't mention David's sister that also lost a father, but clearly David was close with his father, brother and stepmom Nancy, who David referred to as mom because she treated him like his own.
I felt sad for Jim Ross because he went to Nancy and Daniel's funeral as a lone WWE representative. Sandra talked about how she yelled at JR while he was there even though what Benoit did has nothing to do with JR. I think the documentary showed that WWE wasn't caring enough in terms of looking after Nancy's family after what happened. David also mentioned not hearing from WWE people other than Jericho and Chavo.
Was it heavy steroid usage or concussions that caused Benoit to do what he did? There's no way of knowing for sure. Nobody will truly know because only Chris had that answer. I think, as some people said in the documentary, the grief over Eddie's death had a terrible effect on him. That doesn't justify what happened, of course. Nancy and Daniel should be with us. What Chris did was unforgivable. If you want to make excuses for him, I don't really want to hear it. You can have brain damage or whatever else in your life, but the thought of killing your wife and young son is despicable.
Kudos to the producers for trying to end this story on a happy note by showing Sandra and David together at an AEW PPV after Jericho got them tickets. They showed clips of them talking to Jericho in the locker room after the show as well. Sandra referred to David as her nephew because that's what he was for many years of her life and I'm glad that they can have that family relationship again.
Nope. The true heroes of the story are @RealDavidBenoit & @butisitfunnyhttps://t.co/SlZ1TpNeDu

— Chris Jericho (@IAmJericho) March 25, 2020
Final Thoughts
I thought this was an excellent documentary. The key thing is that they got the right people talking about Chris, Nancy and Daniel. Is it an easy show to watch? Absolutely not. I think there are some people that watch this that might cry when they talk about the Eddie parts or the death of Nancy and Daniel. Some people may be disgusted with the grim details about how Chris killed his family. I can watch any kind of show or movie without reacting to it much at all, but I cringed a bit during some of this. That's just because of how gruesome this murder was.
If you're a wrestling fan then you should check the documentary out because they shared some information that even I didn't know as a journalist that has covered this business for two decades. The murder of innocent people is never an easy subject to talk about, but considering the subject matter, it was very good.
As for my personal feelings, I was a Chris Benoit fan for many years of my life, but I am not a fan anymore. I stopped being a fan when he killed two innocent people. I know he wasn't in the right state of mind, but I'm not going to make excuses for him either.
You can watch "Dark Side of the Ring – Benoit" on Vice TV in the US, Crave in Canada and elsewhere around the world.
Here's a listing of the other episodes of Dark Side of the ring in their second season.
New Jack
WWF Brawl For All
Jimmy Snuka and the Death of Nancy Argentino"
David Schultz
The Assassination of Dino Bravo
Herb Abrams
Owen Hart
The Road Warriors
Thanks for reading.
John Canton
Email: mrjohncanton@gmail.com
Twitter: @johnreport
Personal Facebook and TJRWrestling on Facebook