The Cost of Greatness by Zander Rodriguez
If a five-star match goes on in a bingo hall and no one sees it, did it really happen?
The greatest of all time in wrestling is a fun question to ponder and debate. Among many wrestling fans, choosing a wrestler currently in the WWE seems to be the equivalent of saying that your favorite movie is a Marvel movie. Even NXT has gone down in stock among public opinion. Granted, you should be able to like whichever wrestler you want, and whatever matches and events you want, without caring about what others think. However, in an ever-connected world, the opinions of others seem to influence our own opinions more and more.
There's a certain stigma around the WWE and many see it as the McDonald's of professional wrestling with places like New Japan Pro Wrestling being a fine steakhouse, and AEW being somewhere around a Longhorn Steakhouse or higher. Yes, working the WWE can give you the largest paycheck and largest audience, but it can also give you the largest amount of criticism.
Let's take a look at the curious case of Jon Moxley. Going back two years ago, he had just turned heel on Seth Rollins after the cancer diagnosis of Roman Reigns. Fans had very high hopes for this bizarro-world version of the Rollins-Ambrose feud from 2014. However, the rivalry was very poorly received, and many felt that Ambrose was underperforming as a heel. A few months later, WWE uncharacteristically announced ahead of time that Dean Ambrose was not renewing his contract after WrestleMania and would be leaving the company. A significant portion of the fanbase was convinced the announcement was part of a storyline since it was so out of left field. It ended up being a real announcement, and he subsequently lost many matches against the likes of Drew McIntyre and EC3.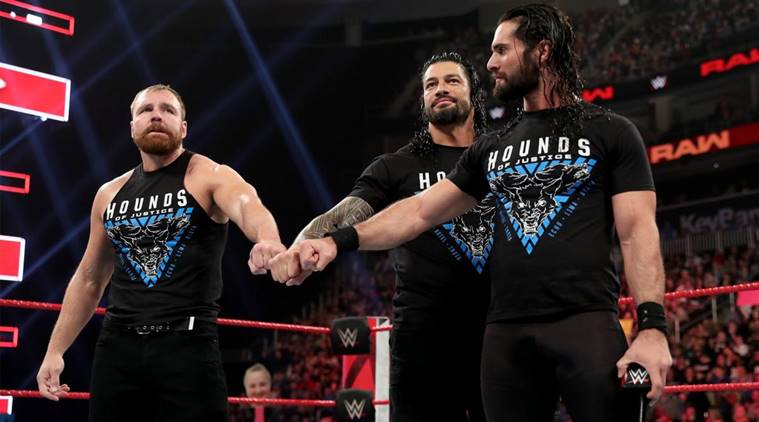 During this time, people did not think highly of Dean Ambrose. Fast forward to now, the same man is considered to be having the best run of his career, and recently topped the PWI 500.
In less than two years, he went from being one of the least appreciated members of the WWE roster to being one of the most valuable workers in all of wrestling. Did Moxley really improve that much in two years? And did he really decline in quality that much in the six months prior?
If we look at an even smaller scale, in 2019, he didn't appear for a company other than WWE until May of 2019 when he joined both New Japan Pro Wrestling and All Elite Wrestling. The first five months of the year, he worked matches for no one other than the WWE, and those first five months weren't very well liked; save an appearance at AEW's Double or Nothing pay-per-view, and the reveal of him as Juice Robinson's mystery opponent. That same year, which had a very rocky start for the first five months, he was proclaimed Sports Illustrated's Wrestler of the Year. How does this happen?
A lot of this has to do with your company, not just in one way. The company of WWE was focused on using Dean Ambrose as a machine who can get other people over towards the end of his run with the company. He lost to other wrestlers, and had a brief Shield reunion, which, in all fairness, was universally praised. When you work with a company that allows you to just go wild with your matches, and really tell a story with an ample amount of time, a wrestler's stock will certainly rise, at least publicly. One of the main reasons for that is that the company that one is working for will allow a wrestler to do that more on a big enough stage.
Another thing that raises a wrestler's stock is the company that they keep and work with. When you're facing the best opponents in the world, who can wrestle three-star matches with a broom, a great wrestler can surely keep up enough to put on a five-star match. No offense to EC3, but between the ropes, he can't go as well as someone like Kenny Omega. When Jon Moxley is able to go at the level he is capable of working at, he is truly one of the best in the world.
The thing about this is that he's exposed to a much smaller audience. Japanese wrestling in America isn't exactly as big as American wrestling in Japan. I've personally witnessed matches I thought were incredible, some of the best matches I've ever seen in my life at indie shows. However, they likely were seen in their entirety by the people in attendance at the show, plus maybe a thousand more unique individuals, if I'm giving a very generous estimate.
When in good company and in a good company, you can truly produce some of the best work of your career. But it does come at the cost of not being as known as you can be. WWE is the McDonald's of professional wrestling, for better or worse. Whenever you go mainstream, people seem to instantly dislike you, but this is not a new phenomenon. But some people like McDonald's and there's nothing wrong with that. On The Howard Stern Show, Dustin Rhodes was said to be working for a "backyard wrestling" league in reference to AEW, as opposed to the "big leagues" of the WWE. The cost of greatness is sacrificing how well known you are.
You can be having great matches anywhere in the world, but does that matter if no one is seeing them? Wrestling, unlike some other kinds of art is heavily reliant on an audience, the bigger the better. It's much easier to get a "This is awesome!" chant going in a crowd of four hundred than in front of twenty thousand. There must be a certain point where the size of the audience you're wrestling in front of matter. There are two different types of matches you can have in pleasing four hundred hardcore fans in a VFW hall, than pleasing a mixed crowd of ten thousand.
It's hard to be a fan of everything, so if you think something is great, please continue to do so. There's only so much time in the day to watch wrestling. Life is so much better when you can enjoy both McDonald's and a fine steak rather than just the latter.