Legendary Wrestler Kamala (James Harris) Has Passed Away at Age 70
There is sad news to report tonight because legendary wrestler Kamala has passed away at the age of 70. His real name was James Harris.
Harris had battled health issues in the last several years including the loss of both of his legs. He was a double amputee living on disability, as covered in this Daily Mail article in 2014.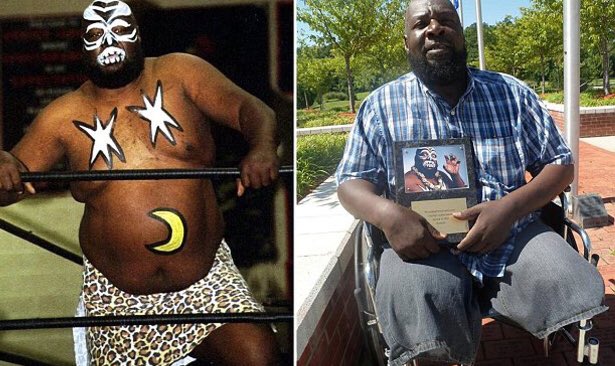 Kamala really made a name for himself in Mid-South Wrestling. Soon after that, he was in WWE in the late 1980s, then another WWF run in 1992-1993 and even a short WCW run in 1995. Even though he did not win any titles in WWE or WCW, everybody that saw him will remember the "Ugandan Giant" for the unique look and character that he portrayed.
The fact that he was an average American man named James Harris that became this wild character that had a handler named Kim Chee is a testament to how great he was. Pro wrestling is about larger than life characters. That's what Kamala was to us.
I think it's fair to say that James Harris gave us an unforgettable character that was unique and very entertaining. Condolences to his family, friends and fans.
Here's what WWE posted about Kamala on their website:
WWE is saddened to learn that James Harris, known to WWE fans as Kamala, has passed away at age 70.

Under the frightening face paint of Kamala, the 6-foot-7, 380-pound Harris battled the greatest Superstars in sports-entertainment history, including Hulk Hogan, The Undertaker and Andre the Giant.

He terrorized opponents and thrilled audiences in Mid-South, World Class Championship Wrestling, WCW and WWE until 2006.

WWE extends its condolences to Harris' family, friends and fans.
There are some great photos of Kamala on WWE's website as well.